2023-10-24
One of the most magical nights of the year is coming. Divination, witchcraft and mystical atmosphere - this is what we love the feast of Andrew, celebrated in Poland on the night of November 29-30. What dress to choose for Andrzejki to reflect the spirit of a night full of magic? We suggest in the article.
Czytaj więcej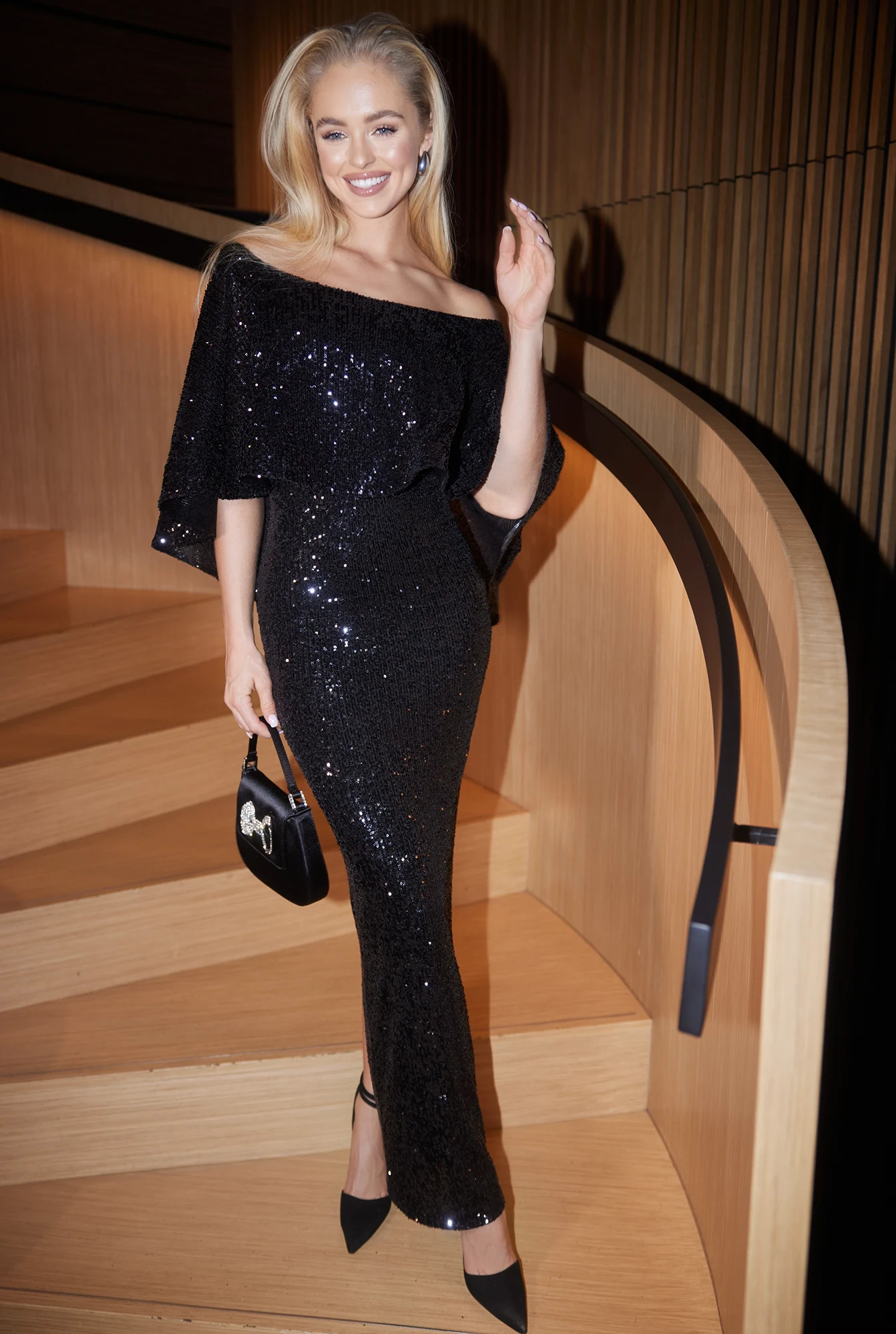 A Night of Magic and Fun: Choosing a Dress for St. Andrew's Day 2023 - Discover the Trendiest St. Andrew's Dresses
One of the most magical nights of the year is approaching. Divination, spells, and a mystical atmosphere - that's why we love St. Andrew's Day, celebrated in Poland on the night of November 29th to 30th. What dress should you choose for St. Andrew's Day to capture the spirit of a magical night? We provide some guidance in this article.
Take Inspiration from the Crystal Ball: Shiny Dress for St. Andrew's
All sorts of fortune-telling and magic are associated with the crystal ball. It's an incredibly mysterious and beautiful attribute of any witch. Let it be your inspiration. The magical mirror shimmers, shines, and is extremely elegant. You can be just like that.
Your St. Andrew's outfit should sparkle and dazzle. Sequins in silver on the dress will emphasize the character of the party and add sensuality and mystery to your look. A unique cut will also work its magic. The beauty of St. Andrew's night is encapsulated in the model Narsha. Silver, elegant evening dress in a mini style with a cape-like top and an off-shoulder neckline is a sensual look that will allow you to party all night. Match it with subtle jewelry, fashionable high heels, and no one will be able to take their eyes off you.
St. Andrew's Styling: Transform into a Real Fortune Teller
Who can read cards better than an authentic fortune teller? You can become one for a night. When we think of a fortune teller, we imagine a beautiful woman with striking makeup, exceptional beauty, and always standing out with her attire. We picture a fortune teller in a black evening dress with puffy sleeves, a headscarf tied to the side, and, of course, an abundance of spectacular jewelry. Gold chains, crystal pendants, oversized rings, and long earrings. All you need to do is get a little bold and go for unconventional choices. To recreate the St. Andrew's outfit, you can count on the dress Vesper. With it, you'll become a modern and sexy fortune teller. Add the right accessories, and there will be a queue of people eager to know their future.
What Dress for St. Andrew's Day 2023? When in Doubt, Wear a Red Dress
Deep, vibrant red. There is no more mysterious and enticing color that accentuates feminine curves. A fitted dress for the St. Andrew's party will be a bullseye. The length doesn't matter. A midi, mini, or maxi dress will all work equally well. It depends on your preference and where you feel comfortable. We've prepared a suggestion that might save you from further searching. An evening dress that is exceptionally elegant and sexy at the same time is Aries. This creation features a deep neckline and a strong back exposition. Sequined evening dresses in hot red are a classic choice for St. Andrew's styling and never disappoint.