Feather classic in cream shade
This cream midi dress is a great proposition for women who are looking for an elegant and fashionable outfit for various occasions. The dress is made of double-folded fabric, which ensures not only excellent shape retention, but also comfort. There are foam inserts in the arms, which give the dress structure and a unique look. The sleeves decorated with feathersare a great accent that adds even more charm to the dress. The key elements of the dress are also the boat neckline, the folded slit at the front and the zipper at the back. The neckline is elegant and subtle, while beautifully exposing the neck. The slit at the front gives the dress a sex appeal, emphasizing the female figure, and the zipper at the back makes it easy to put on and take off the dress. This beautiful midi dress in a cream shade is perfect for many occasions - from formal meetings to romantic dates. It can be combined with delicate high heels or sandals, as well as with accessories such as a handbag and jewelry. It's the perfect choice for women who value style, elegance and comfort.
Fabric 1
POLYESTER 100%
, 100% NATURAL FEATHERS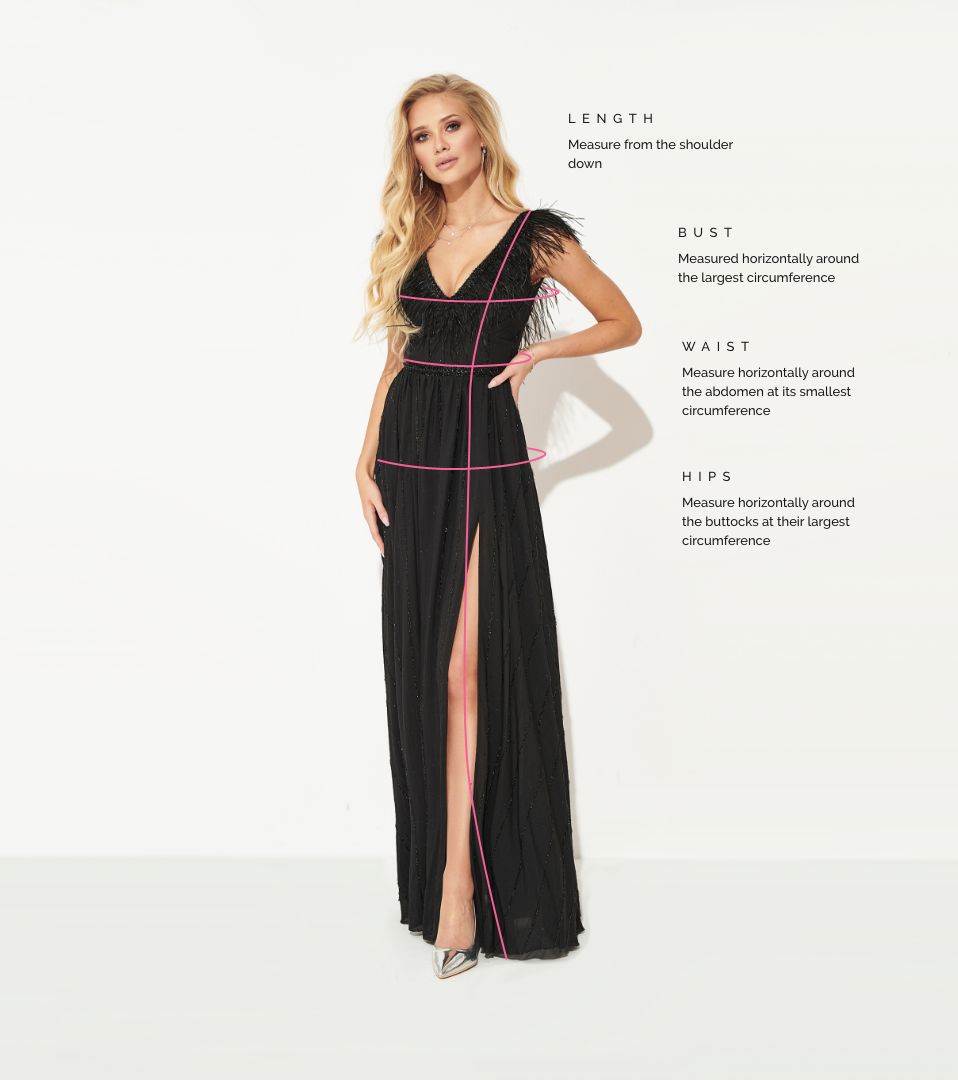 How to measure?