2023-10-23
Sukienka zawsze stanowi główny element stylizacji. Pamiętaj, od tego, na jaką kreację się zdecydujesz, zależy reszta wizerunku. Nigdy nie na odwrót! Nie szukaj sukienki, która będzie pasować do ulubionej bransoletki. Nie tędy droga. Najpierw znajdź wymarzoną sukienkę na wesele 2023, a potem zajmij się buszowaniem w morzu dodatków.
Czytaj więcej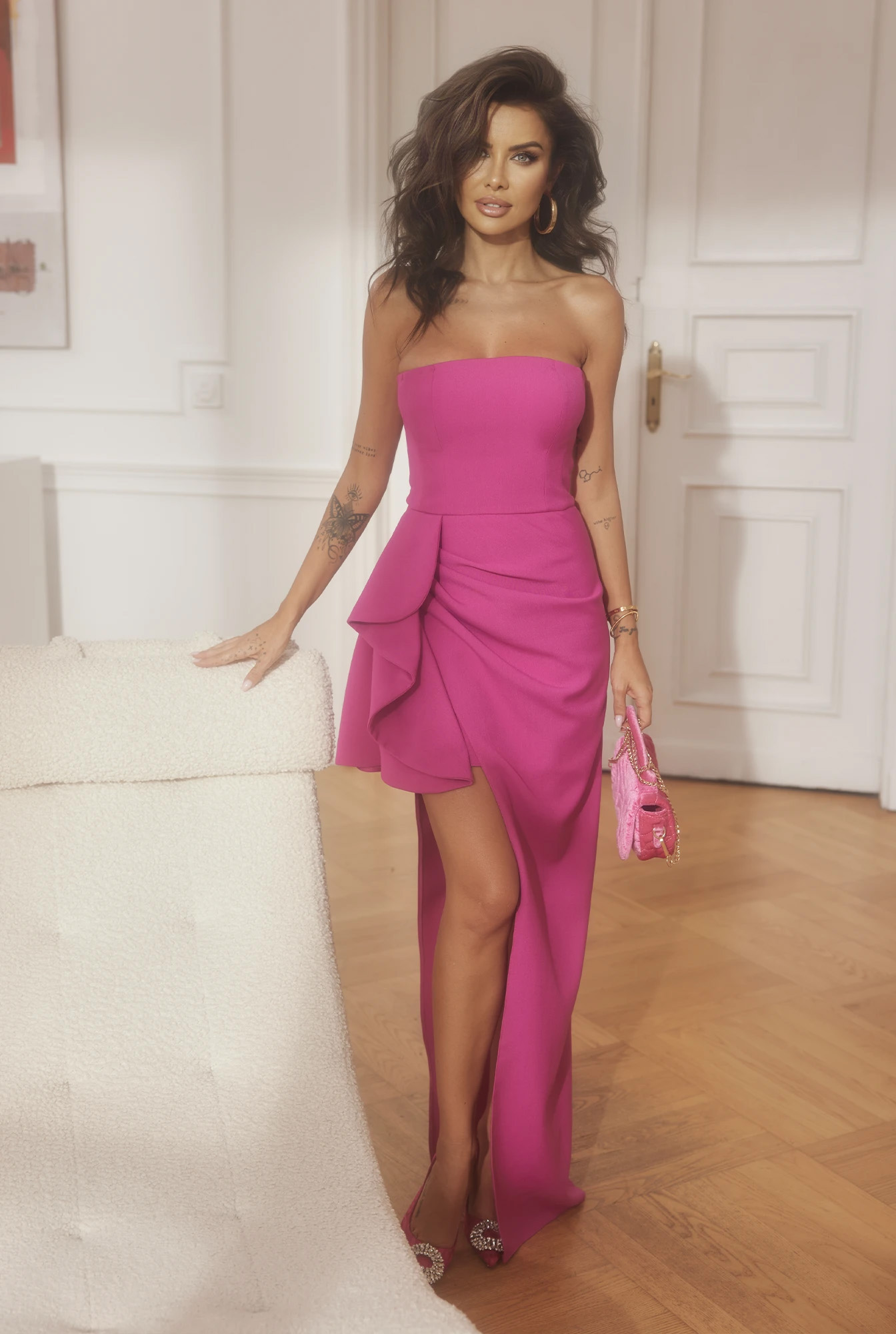 How to Choose Accessories for a Wedding Dress? A Universal Guide
The dress always constitutes the main element of the outfit. Remember, the rest of your image depends on your choice of attire. Never the other way around! Don't look for a dress that will match your favorite bracelet. That's not the right approach. First, find the perfect wedding dress for 2023, and then focus on exploring the sea of accessories.
What makes up a complete wedding outfit and how do you choose accessories to create a cohesive look? Discover universal tips for selecting accessories that work regardless of the color and style of the dress.
Stylish or Comfortable? What Shoes to Choose for Your Dress?
This is something that many women have in common - we love choosing shoes for special occasions that look stunning but might not be the most comfortable. Think about how many times you've started a party in spectacular high heels but ended up in flats, sandals, or even barefoot?
Comfort is the first aspect you need to take care of from the start. Without it, you won't create the perfect outfit for the whole night. Do you think comfortable shoes have to be "granny-style"? Well, here's a little tip. All shoes can be comfortable - if you prepare them correctly in advance. ;) Learn the method that will allow you to have comfortable and beautiful heels on your feet.
- Buy your shoes in advance. Buying new leather footwear is a straightforward way to blisters, abrasions, and painful sores. Think about accessories ahead of time so you have time to break them in. It's best to buy them a month before the event.
- When you unbox your new shoes, put on thick socks (preferably terry), wear the shoes, and walk in them around your home for 30-40 minutes. The shoes should slightly stretch, ensuring comfort.
Okay, we know how to stretch shoes, but how do you choose them for a particular outfit? First and foremost, less is more. Your outfit shouldn't have more than 3 colors. Experimenting with fashion is encouraged, but a festival of colors can create an unattractive effect. You can approach this problem in two ways.
1. Minimalistic Elegance
Choose accessories that harmonize with each other. What does that mean? Delicate dress equals delicate accessories. Don't venture too far with a color palette and pay attention to color intensity. A pastel pink dress and navy shoes won't bode well. Combine colors into a coherent whole. This way, you'll create an incredibly delicate look that complements the entire outfit without emphasizing a single clothing item too much.
2. Color Blocking
Contrast the previous suggestion and go for color blocking. The color wheel shows which colors complement each other and can coexist. Choose the basic color of your dress and determine which color resonates best with it. Women who create their striking outfits based on this approach draw attention and look fabulous.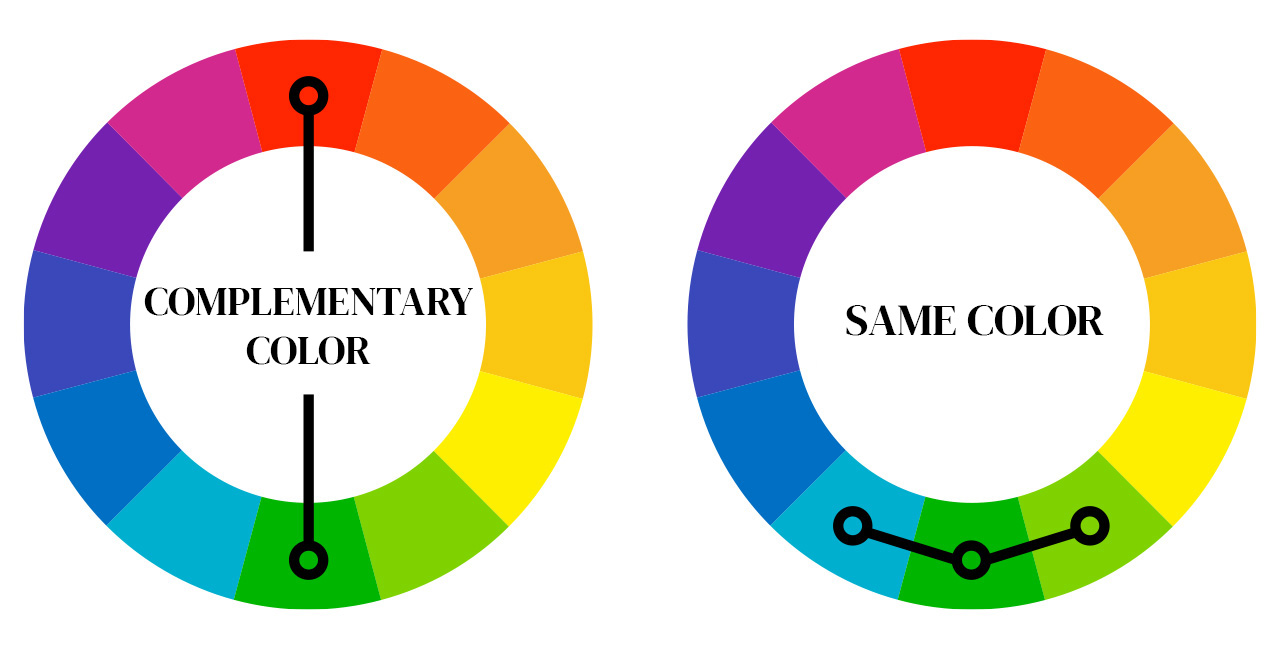 What to Consider When Choosing a Bag for Your Wedding Outfit?
Clutch, satchel, or baguette? Which accessory complements a wedding dress the best? You certainly won't run out of bags in your closet, but you may not have the right one yet. We've talked about colors earlier, so choosing the right color shouldn't be a challenge for you. When it comes to bags, you'll likely face the challenge of selecting the style. Let's look at what bags will be stylish additions to a wedding dress:
Clutch - it doesn't need much introduction. It's a well-known and beloved accessory. It can be held by hand or on a decorative chain. You can easily carry it over your shoulder, hang it on a chair, or leave it in the cloakroom. As befits a small bag, it won't hold too much, but it can comfortably accommodate your phone, wallet, or a gift envelope for the newlyweds.
Satchel - an exceptionally elegant and spacious bag model. Need to carry more items with you? A satchel will handle it.
Baguette - it's all the rage this season. Slightly rounded, elongated, with a short strap. Choose it if you want to follow the latest trends. You can match it with any clothing style, whether it's boho, glamour, casual, vintage, or retro.
Minaudiere - this name may not mean much to you, but we bet everyone knows this bag. Small, rounded, usually held by hand, and uniquely decorated. It's hard to find a more charming bag for a wedding dress. Their characteristic feature is a snap closure, similar to that of a wallet. They can be richly decorated with crystals, feathers, or sequins.
A carefully chosen bag is a milestone in selecting the right accessories. It will adorn the entire outfit and allow you to comfortably carry your essentials.
What About Earrings, Necklaces, and Bracelets? Which Jewelry to Choose for a Wedding Dress?
Necklaces, rings, earrings, bracelets. Assemble a complete set that you need to create a unique wedding look. At the outset, we'll tell you that choosing between silver and gold matters! Do you know which metal suits you and can enhance your beauty? If not, you must take this test.
Women can be divided into warm or cool beauty types. Autumn and summer represent warm colors, while spring and winter represent cooler tones. Depending on your beauty type, silver or gold jewelry may suit you better. How to discover which jewelry will accentuate your natural attributes?
Warm beauty type - these are women with a distinct yellow or peachy skin tone. They are often natural blondes or brunettes with light eyes. Such women also tend to tan quickly.
Cool beauty type - skin has pink or olive undertones. Dark hair and fair skin are characteristic features of this beauty type.
It's also worth noting the color of your veins, which is best visible on the inner side of your wrist. Green veins are characteristic of warm beauty types, while people with cool beauty types are more likely to have blue veins.
Choose jewelry for your wedding dress according to your beauty type. Then you can be sure that you're making the right choice.
A Hint of Autumn Chill? What to Wear on Top of Your Wedding Dress?
September may feel more like summer in some places, but don't be fooled because a chilly wind can still bite. What should you wear on top to avoid turning a beautiful outfit into an Eskimo costume? A jacket, blazer, coat, or trench coat are timeless accessories to your dress. All sorts of jackets or hoodies are not an option. Unless you want to look unattractive and spoil all the effort you put into completing your entire outfit.
When choosing accessories, it's advisable to have someone with an objective eye to look at your final choice and advise you on key accents. Remember, there's no one foolproof method that will choose accessories for you. Listen to your inner voice, apply our advice, and you'll create an unforgettable composition that will frame your wedding dress perfectly.