Discover Unparalleled Elegance
Discover extraordinary elegance and refined style in our black maxi dress made from elastic, semi-transparent fabric. This enchanting dress has been meticulously designed to accentuate your feminine silhouette and provide an unforgettable look for any party or special occasion. The dress features an ornamental buckle that adds sophistication and originality. A slit on the left side gives you confidence, while padded shoulders add elegance and expressiveness. The lining ensures comfortable wear, and the round neckline delicately highlights your neck. Our maxi dress boasts a simple cut that fits perfectly on your body, emphasizing your assets. A zipper closure makes dressing and undressing easy, ensuring a perfect fit. The asymmetrical cut gives the dress a unique character, and long sleeves make you look elegant and sensual at both evening gatherings and formal events. Additionally, the dress is adorned with zirconia stones that gently shimmer in the light, attracting attention and adding brilliance to your outfit. The material it's made from is semi-transparent, giving the dress subtlety and lightness.
Fabric 1
POLYESTER 94%
, SPANDEX 6%
Fabric 2
POLYESTER 96%
, SPANDEX 4%
Length from shoulder (cm)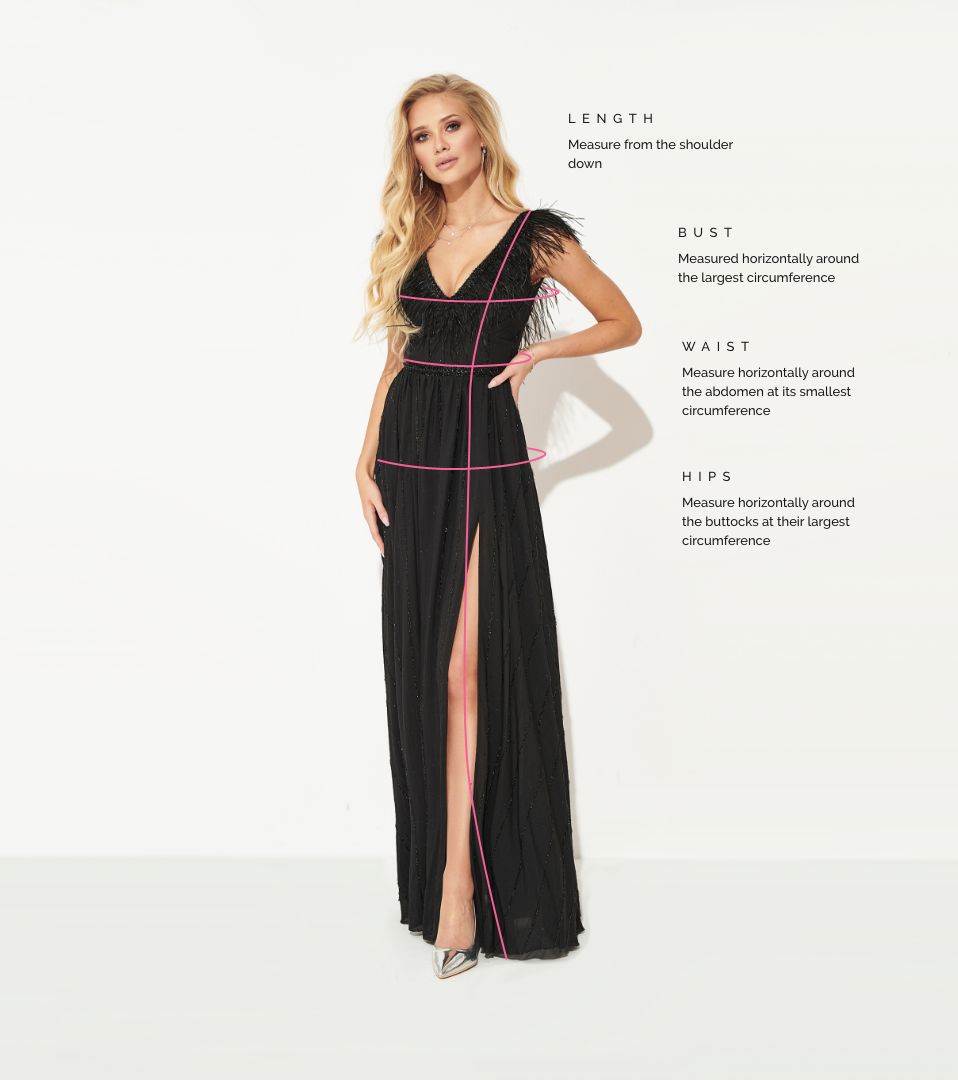 How to measure?
Length from shoulder (cm)