Celebrate with Blubell
Discover the Blubell mini dress – your new companion for every occasion. This dress in a charming poppy red shade is a combination of elegance with everyday comfort. Its cocktail character ensures it's perfect for both day and evening parties. Long sleeves and the classic A-line silhouette guarantee comfort and versatility, making it a perfect choice throughout the year, from summer festivals to winter holidays.
The fitted cut of the Blubell dress perfectly accentuates the figure, providing a refined look without sacrificing comfort. The uniqueness of this creation is highlighted by the carmen style neckline, which exposes the shoulders, adding a subtle sensuality and freshness. It's a choice that allows you to feel free and feminine no matter the occasion.
Every detail has been thought through to ensure maximum functionality and comfort. The Blubell dress features practical pockets that are discreetly incorporated into its structure, allowing you to carry essential small items. Elastic at the top of the sleeves eliminates pressure, and a convenient zipper makes dressing and undressing easy, making it extremely practical in all conditions.
We can't forget about the materials – the Blubell dress is made of smooth, pleasant-to-touch fabric that ensures comfort all day long. Whether you choose it for the holidays, Valentine's Day, communion, christening, birthdays, or wedding festivities, this dress will always serve you perfectly, adding sparkle to every special moment.
Fabric 1
POLYESTER 78%
, VISCOSE 17%
, SPANDEX 5%
Recommended type of bra
Strapless
, Self-supporting
, Bust taping
Length from top of sleeve (cm)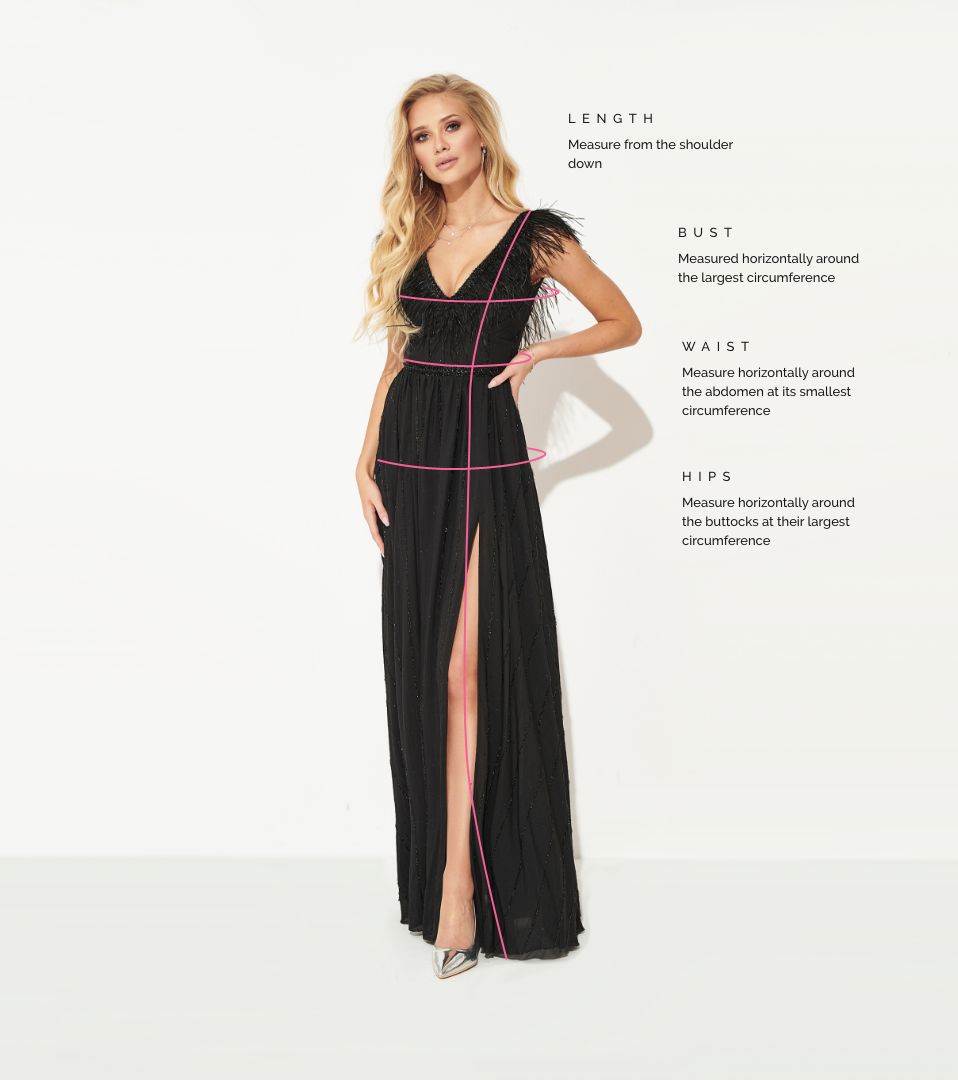 How to measure?
Length from top of sleeve (cm)