Dreamlike elegance and romantic charm
Elegant underwired skirt and corset, a perfect set for summer and spring occasions. This unique dress has many charming details that will attract the attention of every fashionable woman. Midi style skirt with a length reminiscent of a long skirt, is not only fashionable, but also comfortable. Made of a delicate material with a floral pattern, it adds delicacy and romantic character to the whole set. Thanks to this skirt you can feel free and sensual at the same time. Wired corset is an element that adds a unique character to the whole styling. Thanks to it, you can emphasize your figure, using its modeling effect. The corset-style neckline adds notes of sensuality and femininity. The whole is decorated with a floral application that gives the dress a subtle, delicate look. Additional elements in the form of buttons and a zipper give the dress practicality, making it easier to put on and take off. Slippery material, from which it is made, gives the dress elegance and a luxurious look. Sleeveless, the dress is perfect for warm days, giving you full freedom of movement and a feeling of lightness. Donatella is the perfect choice for women who want to look elegant and fashionable. The floral pattern, applications, buttons and zipper give the dress a unique and unrepeatable character. Regardless of the occasion, this set will provide you with a unique look and you will feel beautiful and confident.
Circumference under the bust (cm)
Skirt length in front (cm)
Donatella - Skirt + bralet set with corset neckline in floral pattern
Instagram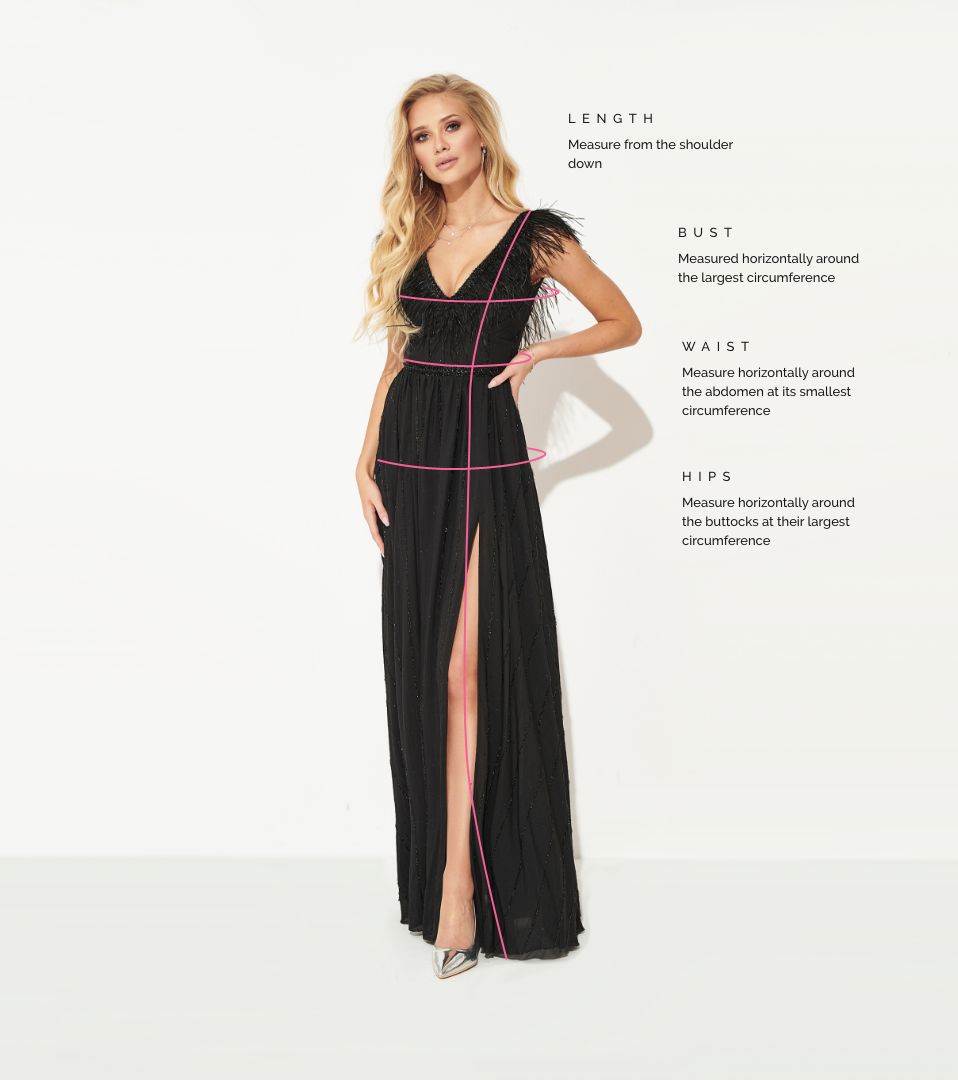 How to measure?
Circumference under the bust (cm)
Skirt length in front (cm)