Fuchsia Love
Fuchsia midi dress is the essence of elegance and sophistication. This unique outfit is perfect for a variety of occasions, from Christmas parties to New Year's Eve to romantic Valentine's Day. Designers perfectly balance classic with modernity, creating a dress that will delight everyone.

Assumed wrap front gives the dress a unique character, emphasizing feminine shapes in a delicate way. Tie at the waist allows you to adjust the dress to individual preferences, emphasizing the waist and adding a subtle silhouette. The comfort of use is ensured by the added lining, which not only protects against see-through, but also ensures a better fit.

V-neckline subtly exposes the neckline and adds a touch of sensuality, allowing you to display jewelry. Asymmetrical cut adds dynamism and modernity, and puff sleeves give the dress a characteristic style, emphasizing the delicacy of the shoulders.

Zipper makes it easy to put on and take off the dress, while maintaining an elegant look. The stylish pencil form of the dress emphasizes feminine curves and ensures comfort of movement.

This formal dress is not only an outfit, but also an expression of personal elegance and self-confidence. It will be perfect for many occasions, from dates and social meetings, to special ceremonies such as communions, baptisms or weddings. Whatever the occasion, this fuchsia dress will be the perfect addition to your wardrobe, exuding unique charm and stylish charm.
Fabric 1
POLYESTER 98%
, SPANDEX 2%
Fabric 2
POLYESTER 96%
, SPANDEX 4%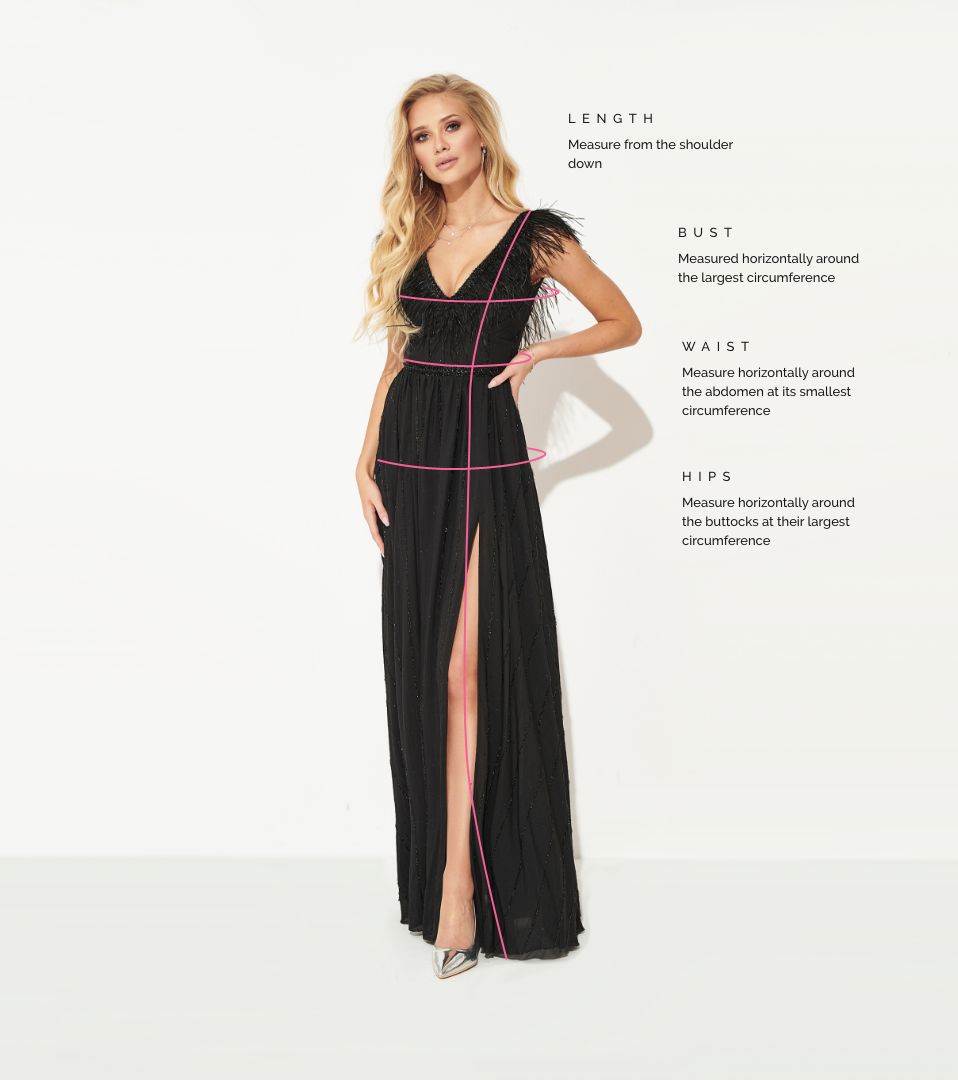 How to measure?