Spanish elegance
The two-piece set, consisting of a Spanish-style corset top and a midi skirt with a foldover front, is an extremely elegant set that will surely attract attention on any occasion. The Spanish style corset top is decorated with beautiful embroidery and has a unique character. This element of the set emphasizes the silhouette, creating the effect of a tight-fitting corset. Made of high quality materials, it provides excellent support and comfort. Straps gain in importance thanks to the glamorous frills that add a sensual charm to the whole. Midi skirt, which is the second part of this set, is extremely stylish and fashionable. Its main advantage is the envelope front, which adds to its uniqueness. The skirt also has a lining, which makes it comfortable and not see-through. Made of slippery material it fits beautifully on the body, emphasizing the feminine figure. Fastened with a zipper at the back, it makes it easy to put on and take off the set. This two-piece set is perfect for nights out, romantic dinners or special occasions. It will perfectly emphasize your elegance and style, and at the same time provide you with comfort throughout the night. Regardless of the occasion, it will certainly make you feel special and full of self-confidence.
Circumference under the bust (cm)
Gaja - Two-piece set with corset top and envelope skirt
Instagram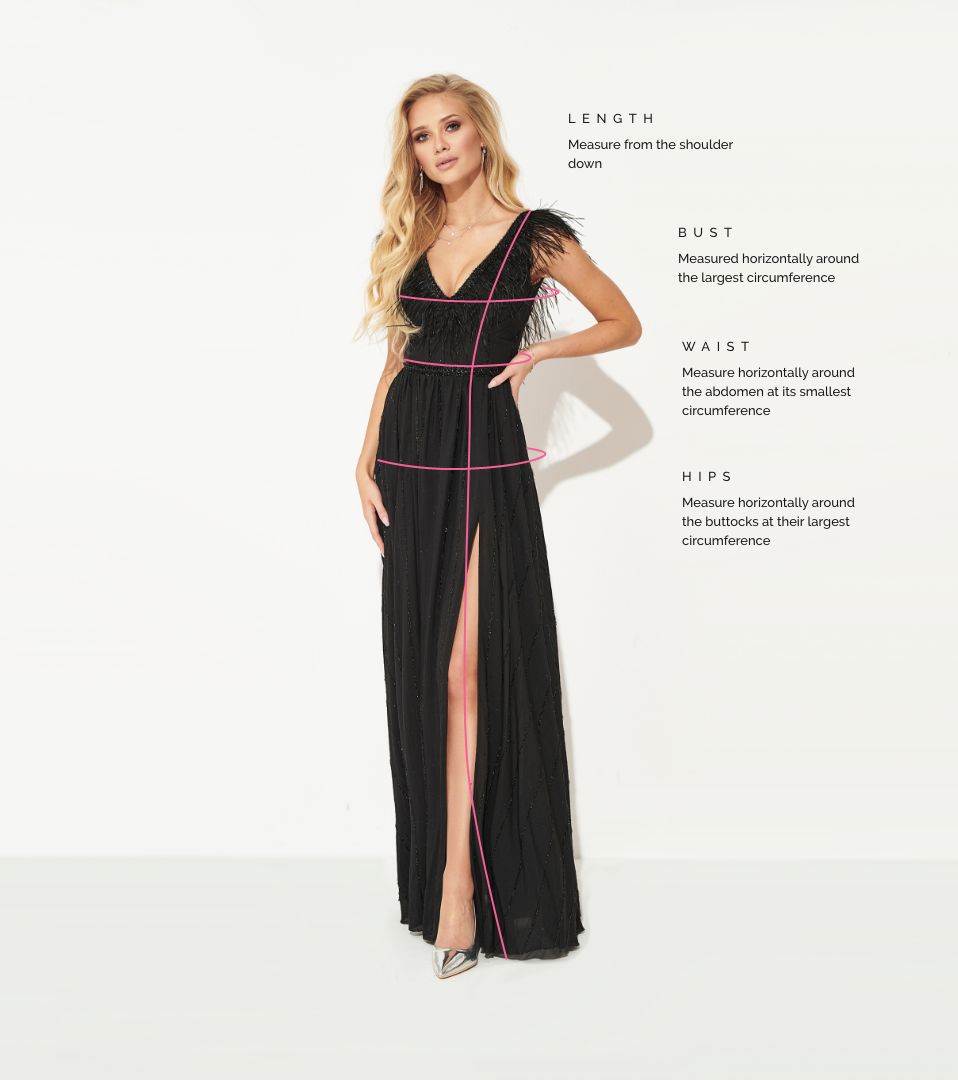 How to measure?
Circumference under the bust (cm)