Dreamlike elegance for special moments
A unique red mini evening dress will certainly attract attention on every occasion! The Haga dress has been carefully designed with your comfort and fashionable style in mind. Its length reaching above the knees and creases in the lower part of the dress add delicacy and subtlety.

The dress has puffs on the sleeves and pillows on the shoulders, which give a characteristic look and emphasize your personality. An interesting element is also the flesh color mesh in the neckline, which adds a hint of sensuality while maintaining elegance.

The dress has an open back that is fastened with buttons, thanks to which you can feel extremely feminine and sensual. In addition, at the waist there is a belt fastened with buttons, which allows you to adjust it, adapting the dress to your figure.

The whole dress is fastened with a zipper, which makes it easy to put on. V-neckline and long sleeves give the dress a timeless charm, making it the perfect choice not only for holidays or Valentine's Day, but also for dates, communions, baptisms and even for special occasions such as weddings or birthday.

This red mini dress is sure to turn heads and make you feel special at any event. Thanks to it, every day can be an opportunity to discover your individual style.
Length from shoulder (cm)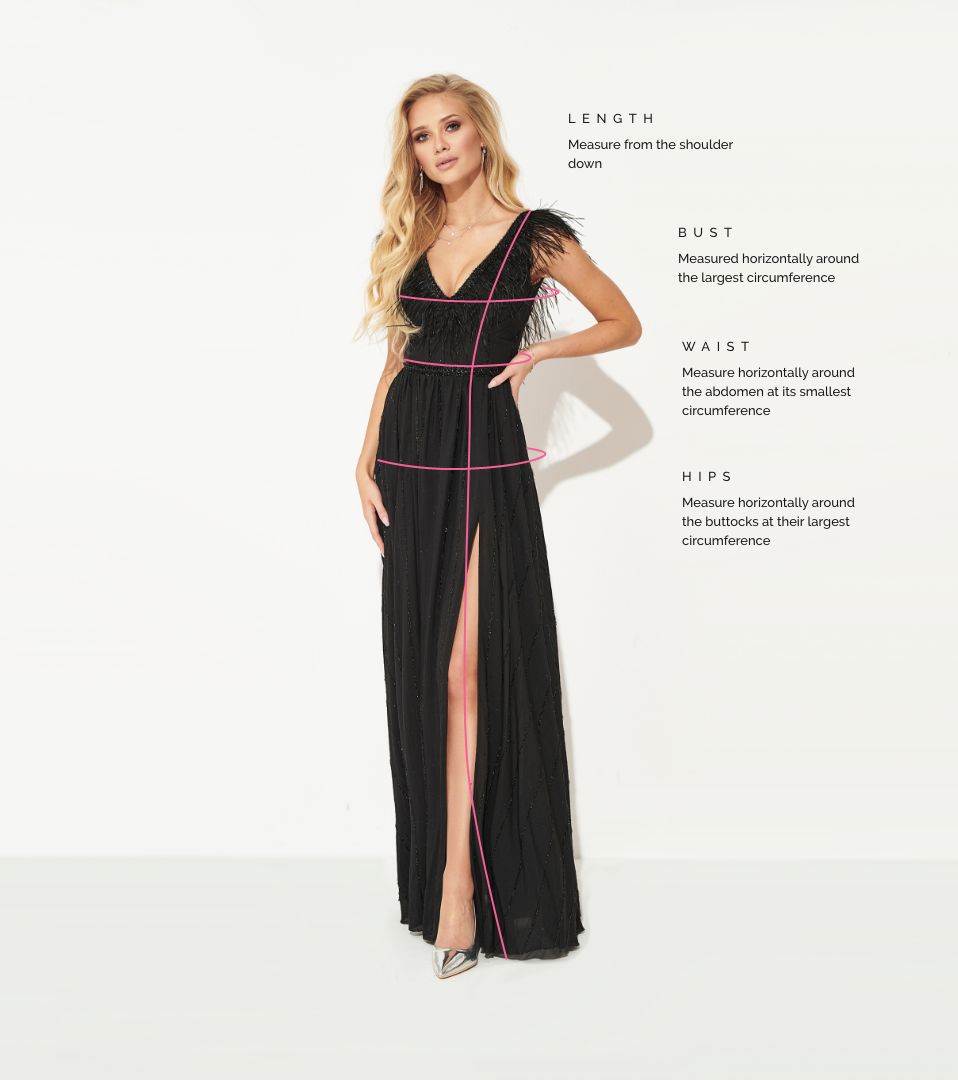 How to measure?
Length from shoulder (cm)