Elegant two-piece set for special occasions
A two-piece set consisting of a corset top with a spanish neckline and a tie at the back and a matching black skirt is the perfect choice for various occasions, such as New Year's Eve, Valentine's Day, a date, a birthday or even a wedding. This stylish set is not only fashionable, but also well-kept in terms of comfort thanks to its lining. Corset top with a spanish neckline in ecru color is the perfect element of this two-piece set. Thanks to the binding at the back, it can be adjusted to individual preferences, ensuring a perfect fit. Spanish neckline adds elegance to it, and a frill decorated with a tape with pearls gives it an extraordinary charm. This top not only emphasizes the figure, but also ensures wearing comfort. Black mini skirt is a perfect complement to this set. Its fitted cut emphasizes feminine shapes. This skirt is perfect for those who want to look stylish and fashionable. It can be worn for both formal and informal occasions. All elements of this two-piece set have been carefully designed to ensure the highest quality and wearing comfort. The materials used for production are high quality, which makes the Logan set durable and durable. Thanks to its unique design and elegance, it will attract attention and make you stand out at any party or event. To sum up, the Logan two-piece set, perfect for New Year's Eve, Valentine's Day, a date, a birthday or a wedding, is not only fashionable, but also comfortable and elegant. It will allow you to feel confident and stylish on every occasion, attracting the attention of others with its unique look.
Colour
BLACK
, SHADES OF BEIGE AND NUDE
Suknia Tkanina 1
POLYESTER 96%
, SPANDEX 4%
Circumference under the bust (cm)
Skirt length in front (cm)
Logan - Corset top with Spanish neckline and matching black skirt
Instagram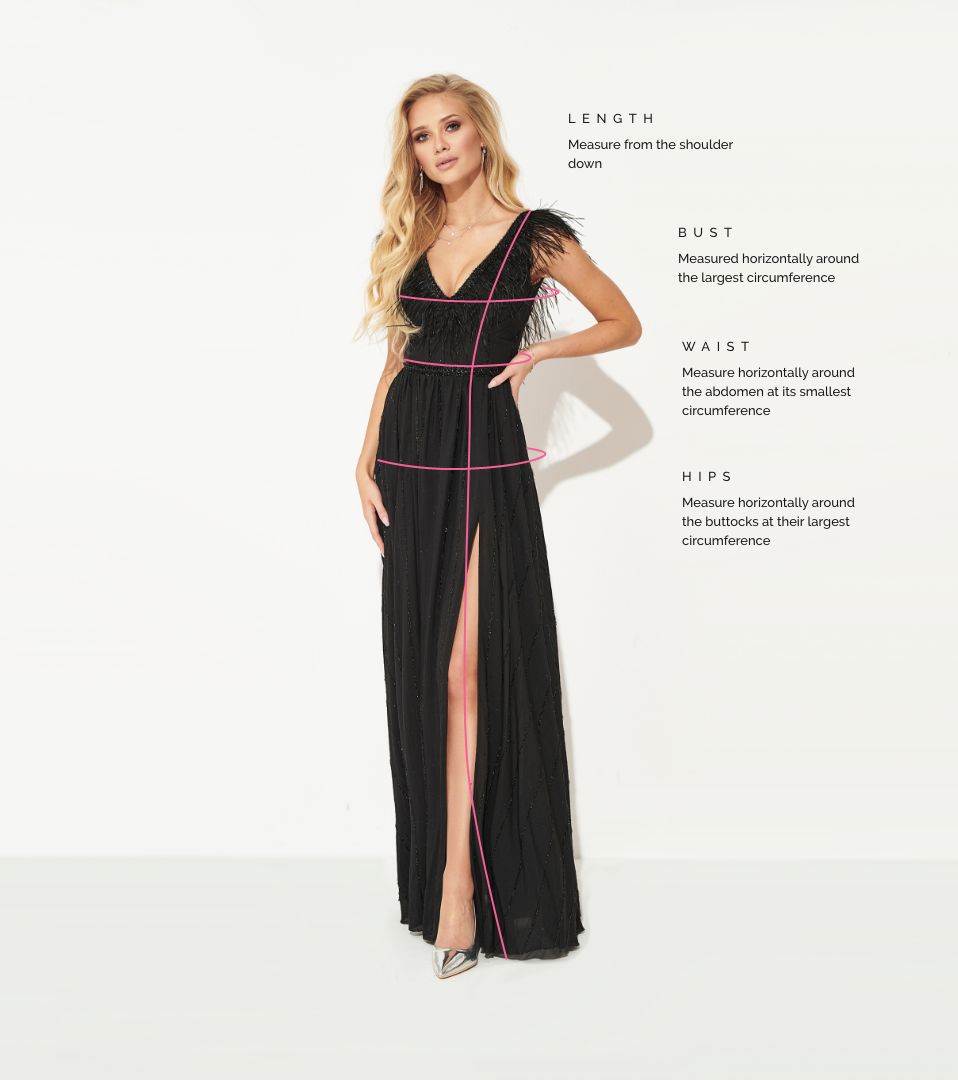 How to measure?
Circumference under the bust (cm)
Skirt length in front (cm)