Black Magic of Elegance
Discover the unique charm in our black mini dress with sequins! This extraordinary creation combines elegance and comfort. The , accentuates the silhouette's strengths, ensuring a perfect fit. Elastic cuffs and a slightly flared bottom add subtlety, creating an elegant silhouette reminiscent of a delicate ornament.

A quick zipper at the back makes dressing easy, and a lining ensures comfortable wear. The square neckline adds sophistication, and long sleeves make the dress versatile, making it an ideal choice for various occasions. Made from breathable material, the dress is perfect for casual meetings, evening outings, and special events.

It's not just a mini dress - it's an expression of luxury and style. With sparkling sequins, it's perfect for holidays, New Year's Eve, a romantic date, or prom. Highlight your unique fashion taste and be the star of every event in our black mini dress!
Fabric 1
POLYESTER 79%
, WISKOZA 18%
, SPANDEX 3%
Fabric 2
POLIESTER 79%
, WISKOZA 18%
, SPANDEX 3%
Length from shoulder (cm)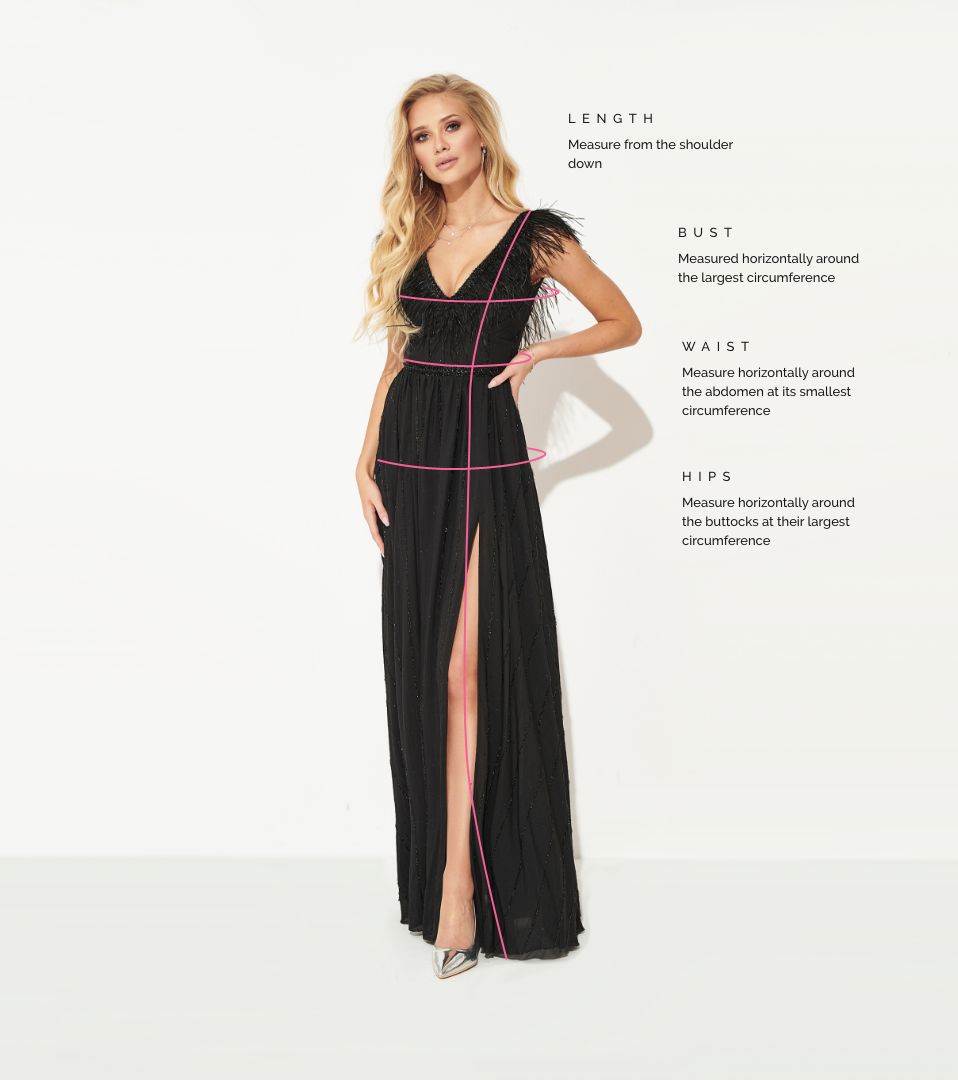 How to measure?
Length from shoulder (cm)