Timeless charm for evening looks
Green midi dress is a perfect choice for women who want to look elegant and stylish for various occasions. A distinct shade of green gives the dress character, while emphasizing the natural beauty of the person wearing it. V-shaped neckline adds sophistication to the dress, subtly exposing feminine charms. The mesh in the neckline is an interesting accent that gives the dress uniqueness and lightness. Decorative, long sleeves is another element that distinguishes this dress. The sleeves can gently fall on the hands, emphasizing the elegance of the whole styling. The dress is the perfect choice for evening outings, such as gala dinners, banquets or parties. Its stylish form fits perfectly with the atmosphere of such occasions. Midi length gives the dress just the right amount of formality, while allowing you to maintain freedom of movement. Thanks to its universal nature, Rafia will be perfect for many different occasions. It can be worn for social gatherings, weddings, proms or company parties. Its timeless elegance will allow you to feel special and confident regardless of the place and time.
Length from shoulder (cm)
Circumference under the bust (cm)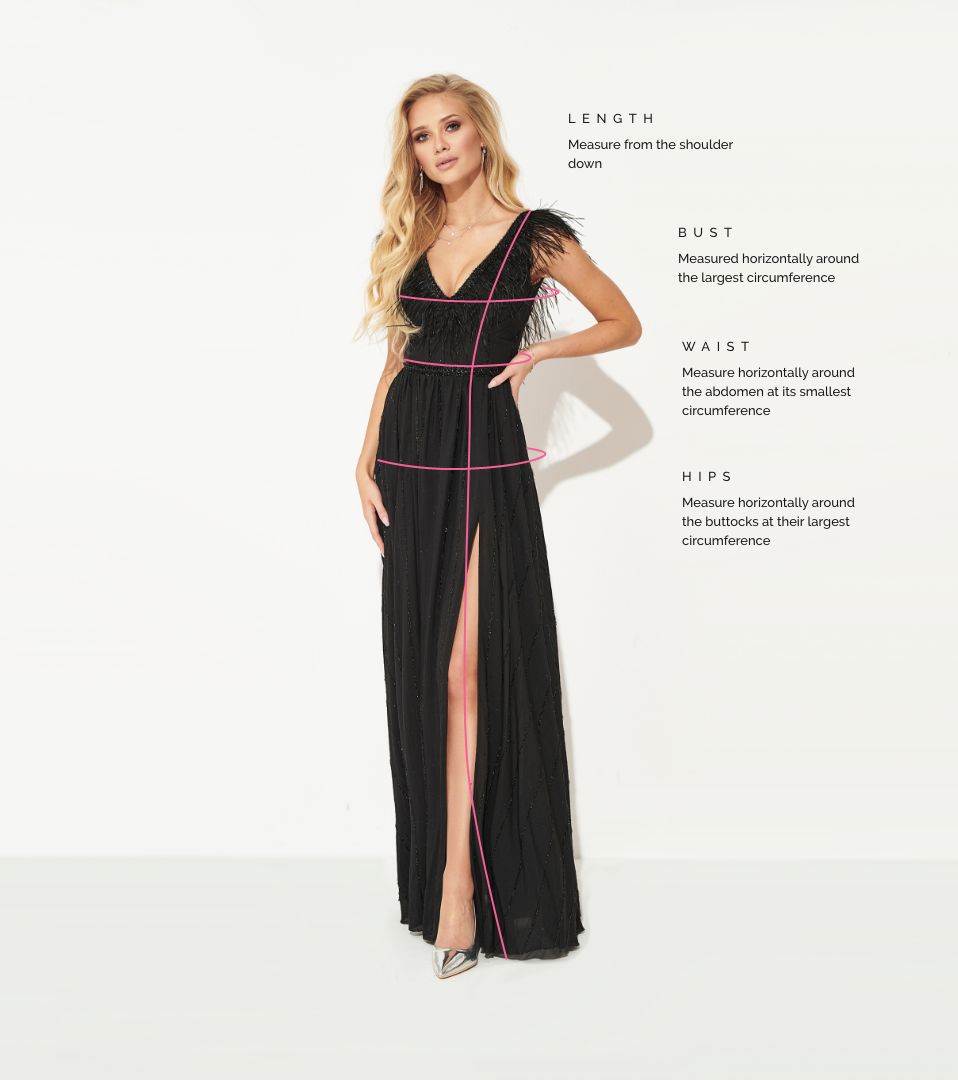 How to measure?
Length from shoulder (cm)
Circumference under the bust (cm)