Gloss black satin and feathers
Dress made of semi-matt satin with a
decorative cut-out on the belly and two decorative knots at the height of the bust and hips
creating decorative drapes that allow modeling the figure. Wide sleeves with puffs are finished with feathers, thanks to the possibility of detaching the feathers, we can change the nature of the dress by adding more chic to it or creating a more elegant and simple silhouette.
Due to the addition of feathers, we recommend hand washing. After washing the feathers, it is necessary to dry them with a hair dryer for at least 30 seconds and then gently comb them out with a comb. Avoid using fabric softeners.
Proper hand washing and drying
Fabric 1
POLYESTER 100%
, 100% NATURAL FEATHERS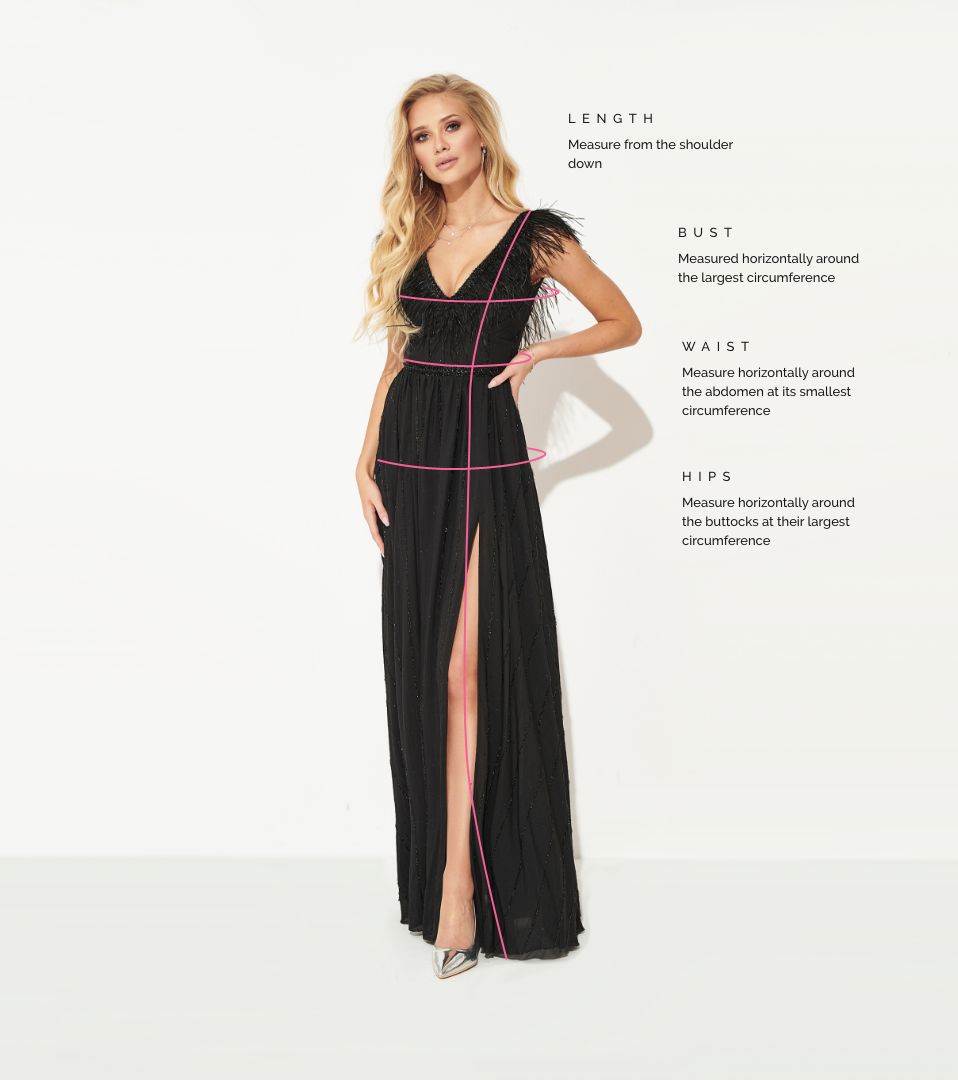 How to measure?