Comfortable and Charming
Mini dress in the color of powder pink, which will not only delight you with its appearance, but also provide comfort throughout the day. Made of breathable material, it is an excellent choice for pregnant women, thanks to the elastic waist that ensures a proper fit even as the belly grows.

The striking pattern with embossing adds a unique charm to the dress, and the subtle semi-transparent material emphasizes the feminine charm. Puffs and frills give the dress a light and romantic character.

This mini dress is not only beautiful, but also practical - it has a lining, which ensures comfort and a comfortable feeling when worn. Its pastel shade fits perfectly into spring and summer trends, making you feel light and fresh.

You can successfully wear it for many different occasions - from a romantic date, through special events such as communion or baptism, to a birthday party. It will also be perfect as an everyday dress adding subtlety and charm to your style.
Length of the front from the shoulder (cm)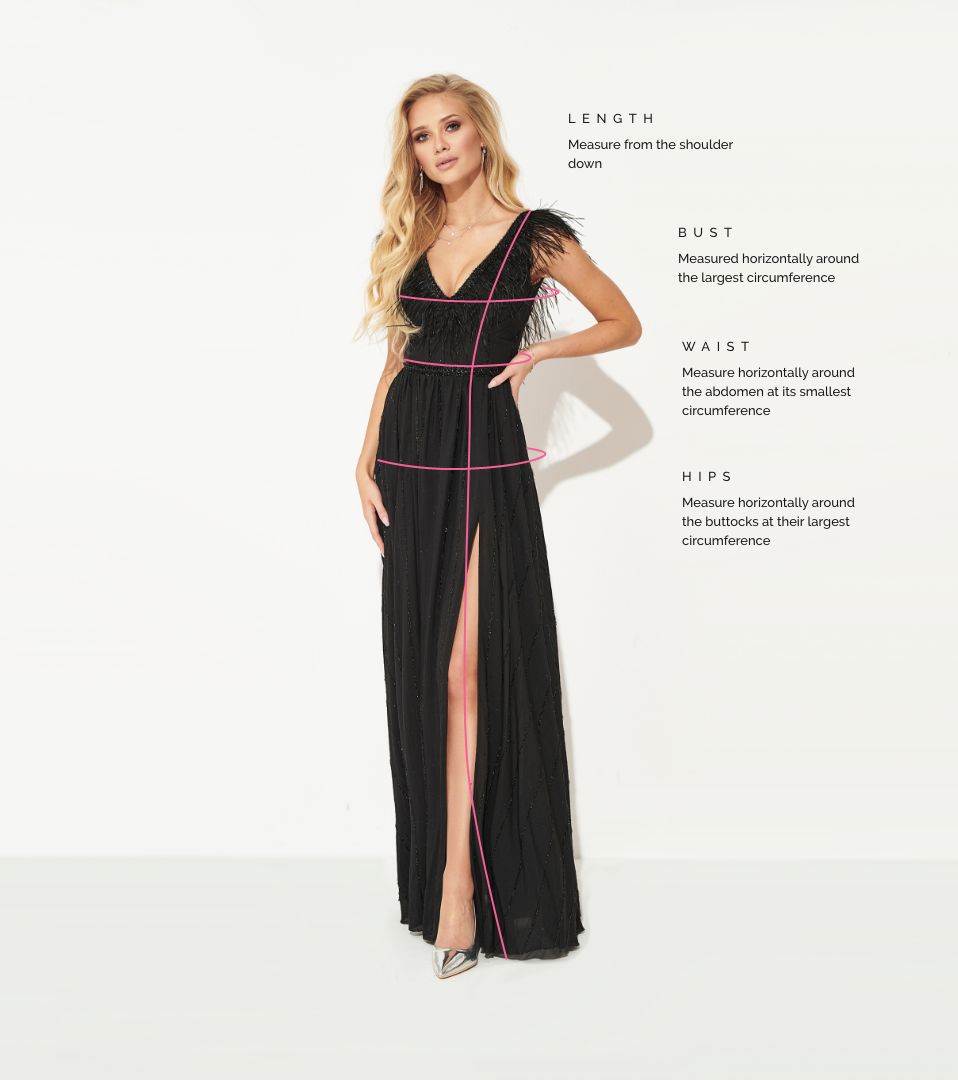 How to measure?
Length of the front from the shoulder (cm)