Highlight Your Glamor
This phenomenal white sequin mini dress is the essence of elegance and glamor. Its fitted cut emphasizes feminine shapes, creating a glamorous look that attracts attention at any event. The dress is decorated with gold sequins that add an amazing shine and attract light, making you the star of the evening for sure. The gold sequins are carefully attached to ensure durability and sparkle for many occasions. The feature that distinguishes this dress are the ruffles on the front. They add subtle elegance and movement, emphasizing your femininity. Their delicate ruffles give the dress additional charm and lightness. Lining in this dress is not only an element of comfort, but also a guarantee that the material will lie beautifully on the body. The lining also provides adequate support and comfort when wearing the dress. The neckline in the dress is simple, which means that you can freely combine it with jewelry and accessories. By adding a necklace or earrings, you can emphasize your personality and style. This dress is perfect for New Year's Eve, prom or wedding. Its unique design will allow you to stand out in the crowd and feel special. The white color of the dress adds freshness and subtlety, while emphasizing your natural beauty. Zoila is synonymous with luxury and elegance. Its unique style and spectacular decorations will make you feel confident and dazzling.
Fabric 2
POLYESTER 96%
, ELASTANE 4%
Length from shoulder (cm)
Circumference under the bust (cm)
Zoila - Dazzling white mini dress with gold sequins
Instagram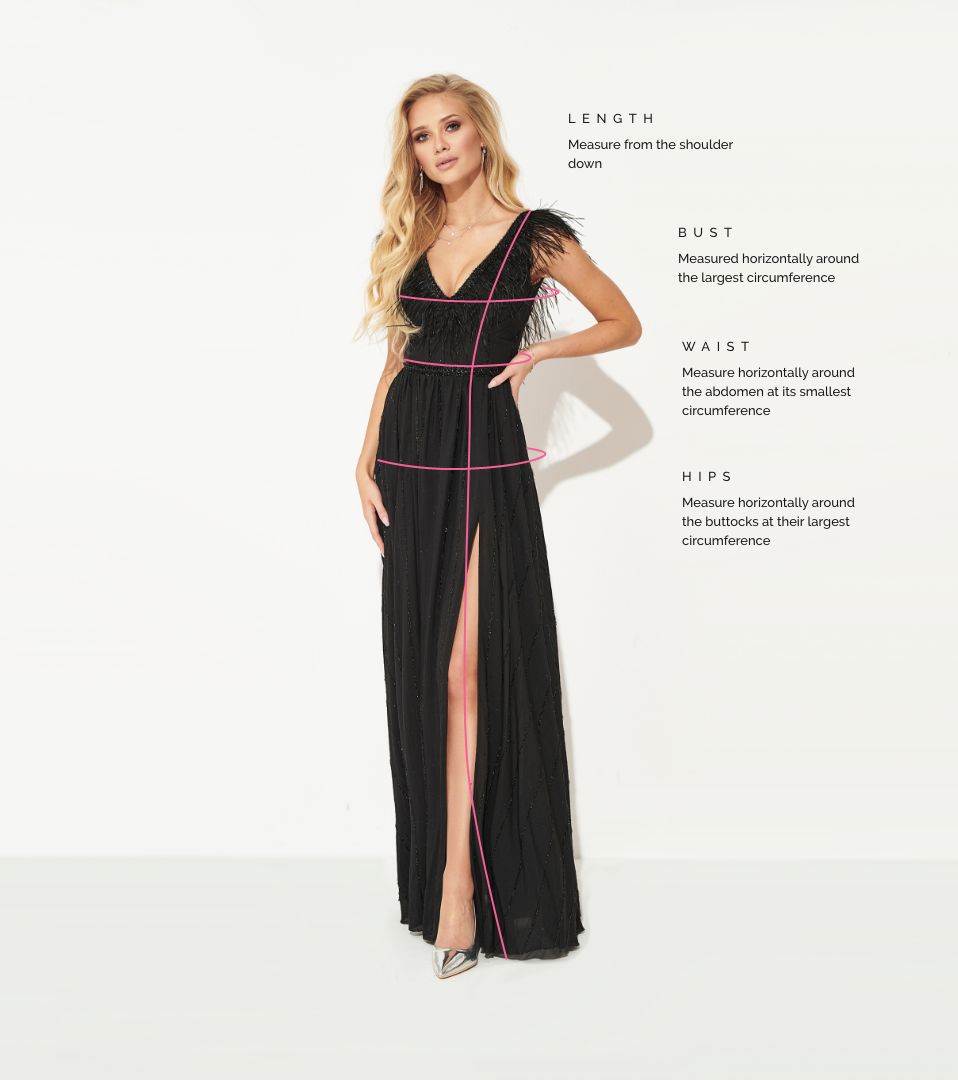 How to measure?
Length from shoulder (cm)
Circumference under the bust (cm)