2023-10-23
The fashion world is opening up like never before to different silhouettes of the female body. Despite this, many of us still wonder how to accentuate our assets, especially when it comes to the bust issue. Whether you own a size A or B bust, or simply prefer a more subtle look, there are many ways to expose your grace and feel confident in your own skin.
Czytaj więcej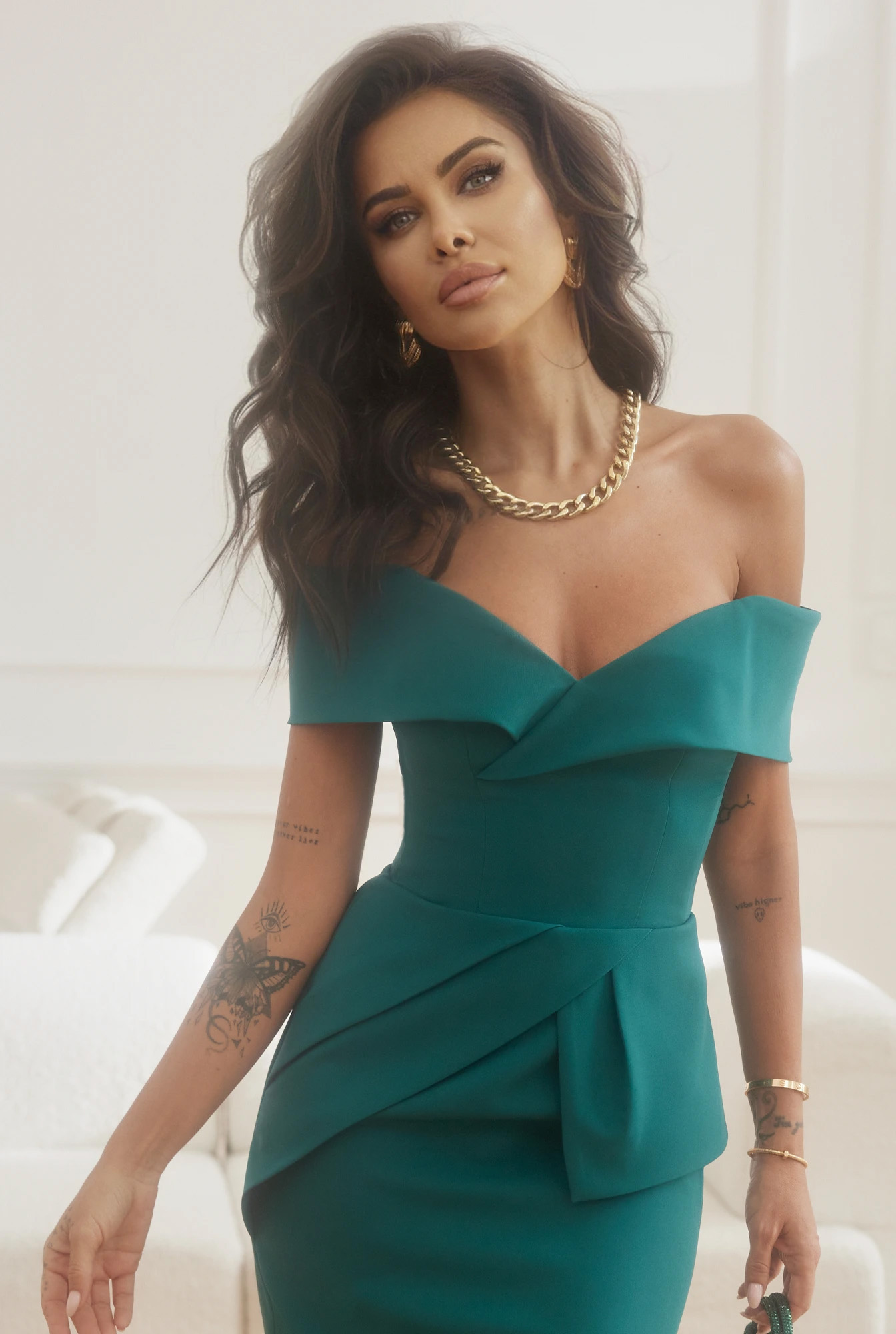 Have a Small Bust? See What Dresses to Wear to Emphasize It
The world of fashion is opening up to various female body types like never before. Despite this, many of us still wonder how to highlight our assets, especially when it comes to the issue of the bust. Whether you have an A or B cup, or simply prefer a more subtle look, there are many ways to showcase your beauty and feel confident in your own skin.
In this article, we'll explore what dresses to wear to visually emphasize a small bust. You'll find inspiration and tips to help you bring out your inner beauty, regardless of your bust size.
Dress for a Small Bust: Slip Dress
Small breasts look stunning in it. The slip dress is a dress style that's practically designed for a delicate and small bust. Delicate feminine silhouettes (but not limited to them) are a perfect match for satin creations with delicate straps and a simple cut. The dress slims and accentuates all your assets, including the bust. Evidence of this can be found in the styles of famous models like Hailey Bieber, Bella Hadid, or Kendall Jenner. These are some of the most beautiful women in the world who wear a B cup and love slip dresses.
Another advantage is the variety of choice. You can easily choose from different lengths and materials, as well as experiment with accessories such as a thin waist belt or elegant decorations on the neckline, adding even more charm to the dress. The slip dress is a classic that will not only highlight your beauty but also allow you to feel exceptionally stylish and comfortable, regardless of your bust size.
Suggestion for Ladies with a Small Bust: Backless Dress
Don't want to reveal the chest area? Show off your back. By choosing a deep back neckline, you'll divert attention away from a small bust and create a wow effect. This style works well with an updo, which will accentuate the beauty of your body. It's best to opt for a boat neckline as a complement to the dress. It works great as a wedding dress, elegant yet tempting. Add the right accessories, and you'll look like Ariana Grande, who chose a dress of this style for her own wedding!
Outfits that Visually Enhance the Bust: Choose a One-Shoulder Dress
Why do we recommend a one-shoulder dress for small bust owners? Because it can work wonders. :) What do one-shoulder dresses do? They visually enlarge the bust. This unique style draws attention upwards, creating the optical illusion of a larger bust while subtly highlighting the shoulders and neckline. We love choosing one-shoulder dresses for weddings due to the vast selection of models available. A dress with puffed sleeves? Choose the Luka model. A feather-trimmed sleeve? - Socorro. Or maybe with decorative flowers? - Choose Maribel. Among Lou's dresses, you'll easily find the perfect dress that will enhance a small bust and express your beauty.
Life Hack for Women with a Small Bust: Bust Tape
Does wearing an A or B cup bra mean that ladies can't wear other dresses? Of course not! To emphasize your bust, go for push-up bras. However, if you're wearing a deep V-neck, a bra might look inelegant. This is where bust tape comes to the rescue. It's the perfect solution for breast shaping without the need for a bra. The product is durable and will lift your bust all night long, plus it will be invisible. By using this trick, you can wear any dress you like, knowing that your bust will look stunning.