2023-10-23
Baptisms are a special moment in the life of every child and their family. It is a time that unites our traditions, faith and community. However, attendance at this type of celebration involves not only a spiritual experience, but also certain social conventions, including - appropriate dress. Whether you are a close family member, friend or guest, it's good to know how to dress appropriately for such a celebration to not only respect tradition, but also avoid awkward situations.
Czytaj więcej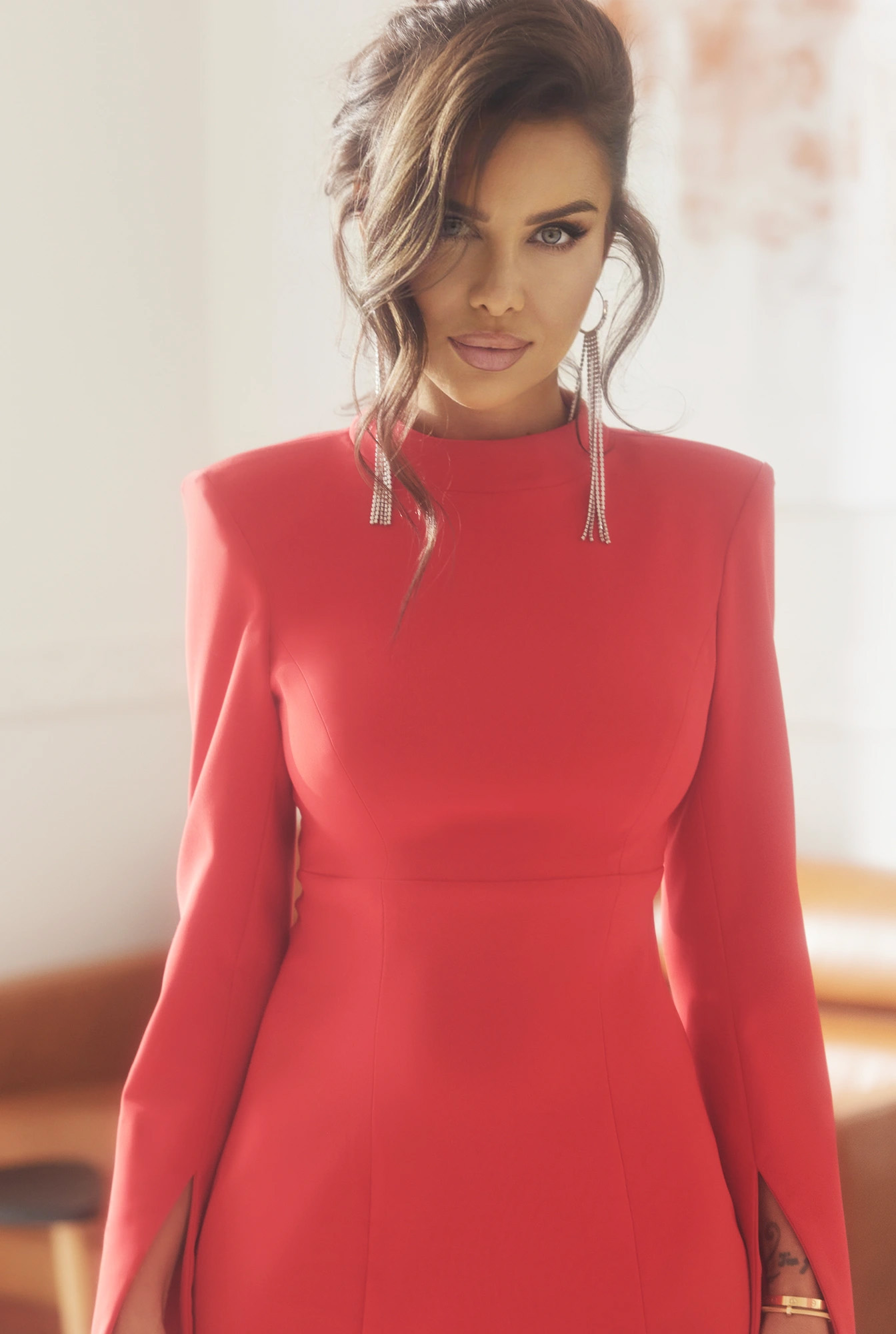 Can a Red Dress Be Worn for a Baptism? What to Wear to a Baptism to Avoid Faux Pas? Answering Frequently Asked Questions
Baptisms are a special moment in the life of every child and their family. It's a time that connects our traditions, faith, and community. However, attending such ceremonies is not only about a spiritual experience but also about adhering to certain social conventions, including appropriate attire. Whether you're a close family member, a friend, or a guest, it's good to know how to dress properly for such an occasion, to not only respect tradition but also avoid awkward situations.
In the following text, we will try to address all your doubts and provide you with practical guidance on choosing the right outfit for this special occasion. We'll be answering frequently asked questions and offering suggestions on how to dress elegantly, taking into account both tradition and individual preferences. With our tips, you can enjoy this important moment without unnecessary stress over what to wear.
How Should You Dress for a Baptism? Does the Baptism Dress Have to Be White?
Of course not. While white is a symbol of purity and innocence, which aligns well with the ceremony, it's not the only acceptable color. Modern fashion trends provide greater flexibility in choice. What matters is that the color of the dress is appropriate for the occasion and is chosen with consideration of family and cultural context. If you're the godparent, it's wise to consult with the parents regarding the dress color; they may have their preferences in this matter. Ultimately, participation in this unique ceremony is the most important, so feeling comfortable and confident in your chosen attire is crucial, regardless of the dress color.
Is a Red Dress an Appropriate Attire for a Baptism?
A red dress is undoubtedly a bold choice, which may raise some controversy. Traditionally, baptisms are religious events, and the color red is often associated with energy, passion, and more formal occasions. In the end, the decision to wear a red outfit depends on several factors.
First, it's worth considering the specific shade of red. Subdued shades, such as burgundy or dark red, may be more acceptable for such an event than bright red. Second, if you are confident that such a dress is suitable for you and will present you well, it can be a good choice for a baptism. A commonly chosen red baptism dress is the model Cora. However, it's always advisable to consult with the godparents or the family to ensure that your color choice is appropriate in the context of the ceremony. For more information, you can check out this Baptism Dress.
Ultimately, the key is to respect tradition and the occasion and to feel comfortable and confident in your chosen attire. If a red dress is an important choice for you, you can adjust it to be more suitable for the occasion, for example, by adding delicate accessories in neutral colors or muted accessories such as a blazer or a scarf.
Attire for Baptism: Can You Wear a Black Dress to a Baptism?
Traditionally, black is associated with mourning or more formal occasions, which may seem inappropriate for a baptism, typically a joyful family event.
However, there is greater flexibility in terms of dress code for various events nowadays, including baptisms. Many people choose to wear black, but with moderation and in the right conditions. If you are determined to wear a black dress, you can try to soften its formal character by adding light accessories, jewelry, or colorful accessories. Once again, it is advisable to consult with the child's parents; they are the best advisors when it comes to the color of attire.
What Not to Wear to a Baptism as a Guest?
Now, here's what you've all been waiting for - advice on what you absolutely shouldn't wear when attending a baptism. Here are a few clothing items that will guarantee you unpleasant glances and make you feel more uncomfortable than ever:
Too Revealing Outfit: Avoid dresses, skirts, or blouses that are too short, tight, or reveal too much. Baptisms are family events with a religious character, so it's important to maintain appropriate modesty in your attire.
Sporty Attire: Jeans, sweatpants, and athletic footwear are not suitable for baptisms. Let elegance be your guide.
Excessive Extravagance: Some say that if you want to shine, you should sprinkle yourself with glitter. However, we discourage such practices at a baptism ceremony. :) Remember, less is more. Church ceremonies favor modest and feminine attire. Avoid extravagant outfits that could overshadow the significance of the ceremony itself. Baptisms are a time to celebrate important moments and support the family, so it's worth being moderate in your attire.
Too Loose, Sloppy Clothes: It's equally important not to show up at the event in overly loose or sloppy attire. Appropriate attire and careful preparation will make you look and feel better on this occasion.
What Dress Style to Choose to Look Proper at Church Celebrations?
The previous paragraph brought many prohibitions regarding what to wear to a baptism as a guest. Don't be discouraged - you can wear many different styles for a child's baptism. What do women most often wear for this occasion?
Pastel colors and flowing fabrics are welcome. It's all about high-heeled shoes with covered toes. A subtle neckline is often chosen or covered with a blazer. Women most often opt for midi dresses in a classic or cocktail style. Dresses are usually knee-length or even longer. And as they admit - a V-shaped or round neckline is more appropriate for such an occasion than a "wrap blouse" neckline or a bardot neckline, which may be too revealing.
Dresses with longer sleeves or three-quarters are considered an excellent choice for a baptism ceremony, where a more classic dress code prevails. Women choosing sleeveless dresses make sure to have a jacket or scarf with them to cover their arms during mass. The most desirable materials are delicate and flowing, such as silk or lace, which can further enhance the elegance and appropriate character of the occasion. Colors like pastels, blush pink, blue, or ecru are also suitable. In the end, the final choice depends on your personal taste and style, but it's also important to consider the tradition and culture of the family in which the baptism is taking place. The key is to choose a dress that is elegant, modest, and suitable for the religious atmosphere of the church celebration.