2023-10-23
It might seem that sneakers to a dress is a risky combination. The dress was associated with something sophisticated that we wear for important occasions. Surely we must match only uncomfortable stilettos to a dress? We bring you the style of sporty elegance, which allows women to breathe, and at the same time create a unique look that is elegant and fashionable. We show how to combine dresses with sneakers and sneakers.
Czytaj więcej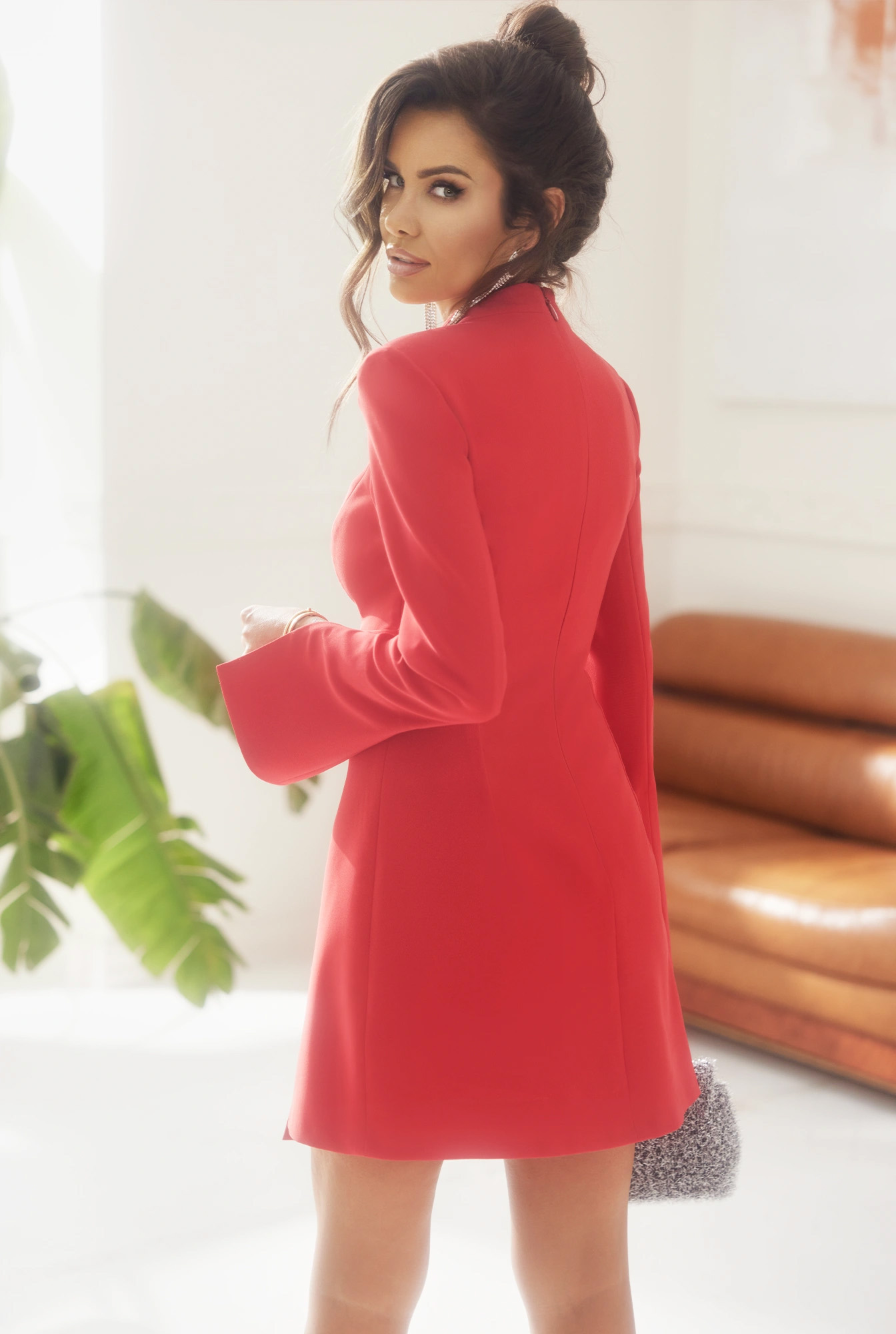 What Dresses Go with Sneakers? Discover Styles in Which You'll Feel Stylish and Comfortable
It might seem like sneakers with a dress are a risky combination. Dresses have been associated with something refined that we wear on important occasions. Do we really have to choose uncomfortable high heels for dresses? We introduce the style of sporty elegance, which allows women to breathe and create a unique look that is elegant and fashionable. We show how to combine dresses with sneakers and Adidas.
What Do Outfits in Line with the Concept of Sporty Elegance Look Like?
This trend combines comfort but does not shy away from style. That's the biggest advantage of this style. In outfits, comfort takes the lead, which does not mean that elegant wardrobe elements or sophisticated outfits lose their significance. On the contrary, this is why the trend that is being prepared, but is comfortable, is so popular.
Sporty elegance has its roots in sports. Athletes in disciplines such as polo, golf, equestrian, sailing, or tennis have shown that you can look classy without limiting your comfort. Sports shoes like sneakers are an essential part of the wardrobe. The right dress and comfortable footwear can be a perfect combination. Check out fashion combinations for this season.
What Type of Dress to Choose for Sports Shoes?
At the outset, we must emphasize that not every dress can be casually styled with sneakers. Choosing a ball gown and ankle-high sneakers can at most bring a smile to someone's face. Leave cocktail or party dresses for another occasion. A timeless perfect duo will be a fitted dress and sports shoes. Above all, knitted or denim dresses come into play. This material is more substantial than airy silk or viscose, which means that full shoes do not burden the outfit but complement it perfectly. Delicate dresses and sneakers could look comical. Additionally, massive sneakers would likely overshadow the entire outfit.
It's worth noting that improperly chosen sneakers optically shorten the leg, so there is a risk that mini dresses won't emphasize your assets, quite the opposite. For comfortable footwear, it's worth choosing fitted midi or maxi dresses. This will prevent you from having to ask all your friends if the outfit looks good on you.
Sneakers and Dress - 3 Dress Proposals That Will Match Sneakers
Minerwa – Asymmetric Midi in Gray
A fitted dress in gray practically begs to be paired with white sneakers. Such creations are rightly called timeless. Gray dresses may seem boring and unremarkable at first glance, but this does not apply to Minerwa. An extraordinary design that hides many unique details. A sexy but discreet cut at the waist, a ribbed structure, a slanted neckline, and an exposed leg... The combination of sneakers and a dress is a recipe for a perfect look in line with the concept of sporty elegance.
Short sneakers like Adidas Samba or Nike Air Force 1 go great with this type of dress. You can be creative in this outfit. Since the dress is in subtle colors, you can match the shoes to the accessories, such as an orange handbag and shoes with orange inserts. We guarantee you'll make a wow effect!
Tamara – Denim in a Sexy Edition
We love unconventional combinations. Sports shoes with a denim dress? Why not! Tamara is a unique model that you can wear for any occasion. To work, for a drink, or a business meeting. Can you wear sneakers with it? Of course you can. If you're a trendsetter, this combination should interest you even more.
Denim, denim, and denim again! We mention this creation for a reason. You can find many wardrobe pieces made from denim or with a denim motif on store shelves and runway inspirations. This material keeps coming back to amaze even more. Therefore, the great combination for the fall-winter 2023 season will be a denim dress and retro sneakers.
Azza – Something for Boho Fans
An indispensable part of holiday luggage and women's festival fashion. It's hard to believe that boho-style dresses will ever go out of style. Worn with a pair of sneakers, they fit into the grunge style, and combined with ankle boots, they give your look an autumnal atmosphere. A fitted dress in knitwear with a lace structure is the perfect basis for a less formal styling. Just choose boho-style sneakers, like beige Adidas, or break the browns and beiges – it's worth choosing black sneakers.
Azza will work for more casual and official meetings. On cooler days, just throw on a jacket and longer white socks. We guarantee that this outfit was created for sneakers.