Timeless Charm for Evening Styles
A black mini dress with a decorative shoulder application is the perfect choice for various occasions. Its versatility makes it excellent for dates, New Year's Eve, Valentine's Day, as well as evening outings or special events such as communions and holidays. Long sleeves with puffs and buttons give it elegance and originality while making it suitable for all seasons.

The dress delights with its simple, tailored cut that accentuates the silhouette, and a V-neckline adds subtle femininity. The decorative shoulder application gives it a unique character.

The dress sleeves are buttoned, allowing you to adjust their length according to personal preferences. A zipper makes it easy to put on and take off the dress. An additional advantage is the lining, ensuring comfort and better coverage of lingerie.

The mini dress also features a detachable brooch, offering the opportunity to customize its appearance for specific occasions. Paired with high heels, it's perfect for weddings, while with sneakers or ballet flats, it will be a great choice for everyday wear.
Length from shoulder (cm)
Irelia - elegant black mini dress with brooch
Instagram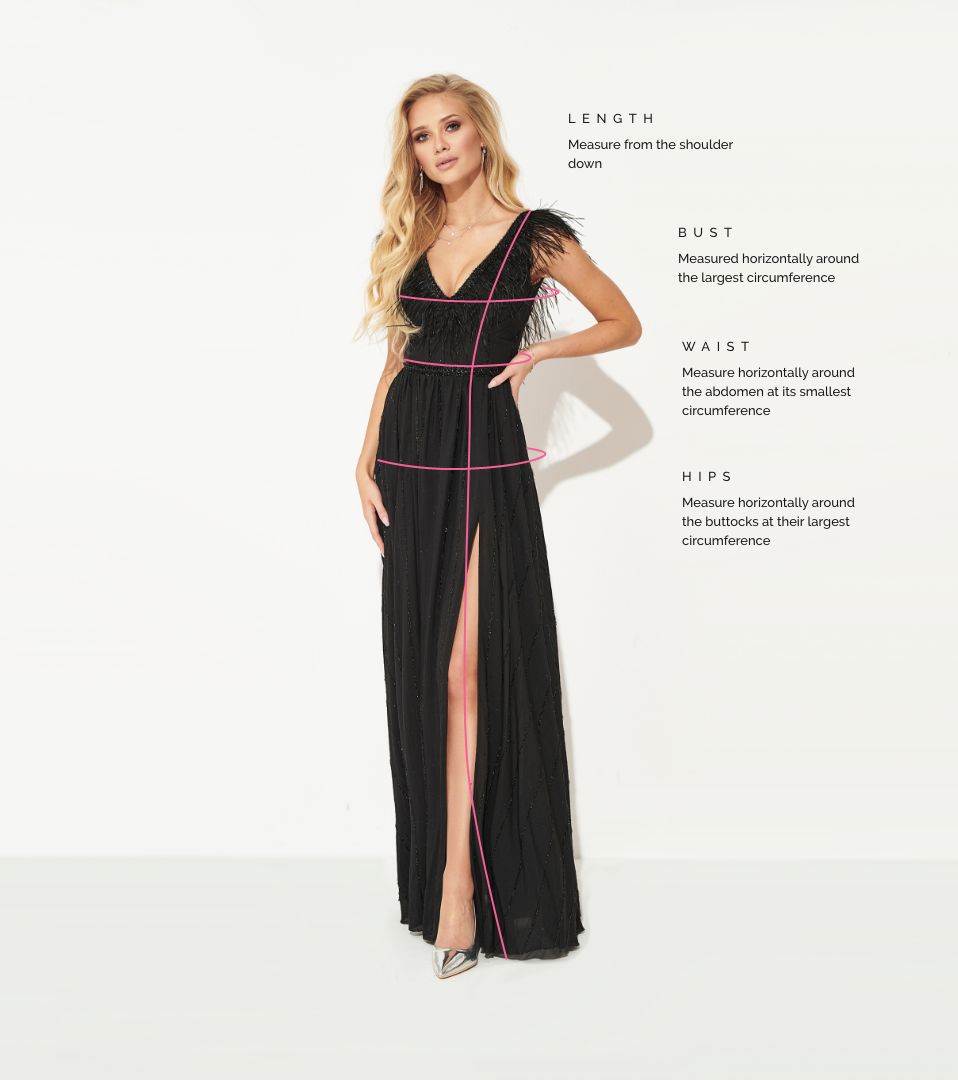 How to measure?
Length from shoulder (cm)