Shine at Every Party
Black mini dress Liza with a V-neck cut
, accentuated waist, and elegant shoulder pads. The nude-colored mesh not only secures the neckline but also gives the dress a unique character.
Feather-adorned sleeves
with their unique design add lightness and originality to the dress. Additionally, they are detachable, allowing you to adjust the style for the occasion.
Liza is a
perfect choice for many occasions
, from festive holidays to New Year's Eve, Valentine's Day, romantic dates, proms, birthdays, or special weddings. Its versatility makes it suitable for various styles and events. It's an
evening, party, fitted, and elegant dress.
No straps
highlight the beauty of the shoulders, and an
elastic waist
accentuates the feminine silhouette. The dress is suitable for various seasons - from spring to autumn and winter, making it a versatile choice. Additionally, the dress has a
comfortable lining
that ensures wearing comfort, and
subtle sequins
that add sparkle and make you shine at every party. A
quick zipper
makes it easy to put on and take off the dress while ensuring a perfect fit.
Feel exceptional and full of confidence in our mini dress
in the empire style
, which will earn recognition at every party!
Due to the addition of feathers, we recommend hand washing. After washing the feathers, it is necessary to dry them with a hair dryer for at least 30 seconds and then gently comb them out with a comb. Avoid using fabric softeners.
Proper hand washing and drying
Fabric 1
POLYESTER 50%
, NYLON 50 %
Recommended type of bra
Lowered bra
, Bust taping
Fabric 2
POLYESTER 96%
, ELASTANE 4%
Length from shoulder (cm)
1/2 front under bust (cm)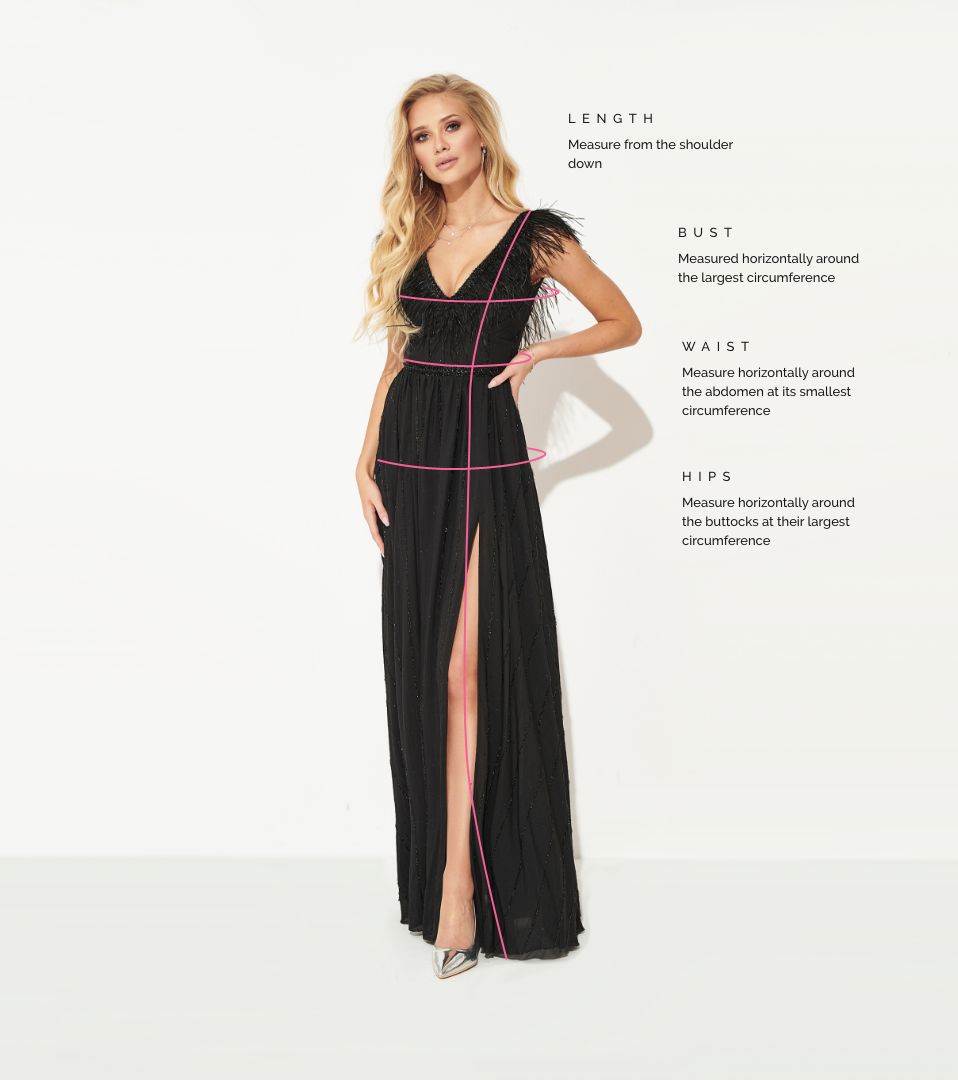 How to measure?
Length from shoulder (cm)
1/2 front under bust (cm)