Elegance in every detail
Delightful black midi cocktail dress
, elegant and perfectly matched, is the perfect choice for all celebrations and special occasions. Its uniqueness lies in every detail, thanks to which it will become an undeniable element of your wardrobe.
The dress was made
of the highest quality materials
, which guarantees excellent wearing comfort and a unique look.
Long sleeves finished with feathers
add class and subtlety, which makes you look phenomenal at any time.
Boat neckline
gently emphasizes your neck and adds a hint of romance to the whole. It's a perfect balance between elegance and subtlety, thanks to which you feel confident and special at every event.
This extremely stylish dress is the perfect choice
for holidays, communion, baptism or even for a wedding
. Its classic cut allows you to freely combine it with various accessories, which makes it easy to adapt it to your personal style.
Do not hesitate any longer! This elegant black midi dress will surely arouse admiration and envy among your loved ones. Choose a quality design and feel special on every special occasion!
Due to the addition of feathers, we recommend hand washing. After washing the feathers, it is necessary to dry them with a hair dryer for at least 30 seconds and then gently comb them out with a comb. Avoid using fabric softeners.
Proper hand washing and drying
Fabric 1
POLYESTER 100%
, 100% NATURAL FEATHERS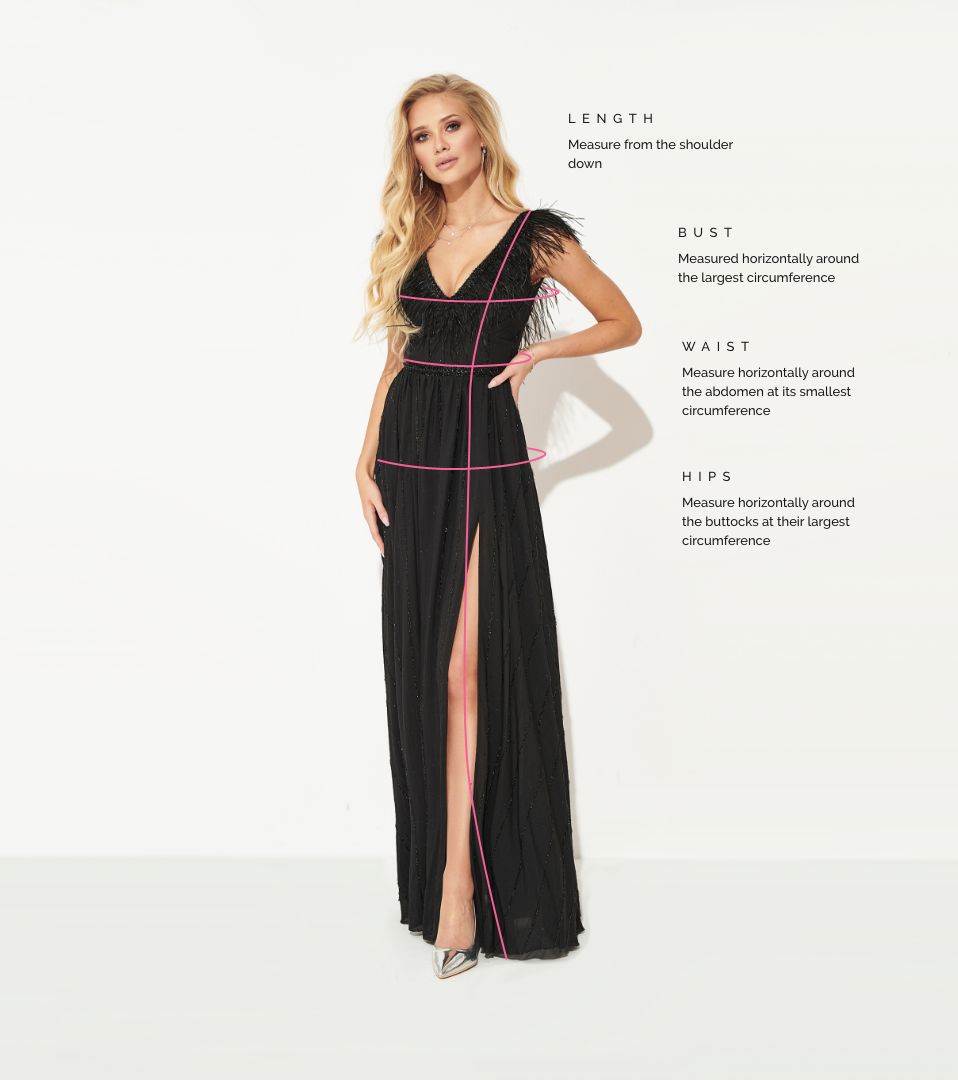 How to measure?