2023-10-23
Dress for wedding, communion, date, birthday, holidays, New Year's Eve or casual. Is it possible to find the perfect dress for every occasion? It is certainly not an easy task. To make your search easier and shorter, we have prepared suggestions for creations that will be suitable, for many circumstances.
Czytaj więcej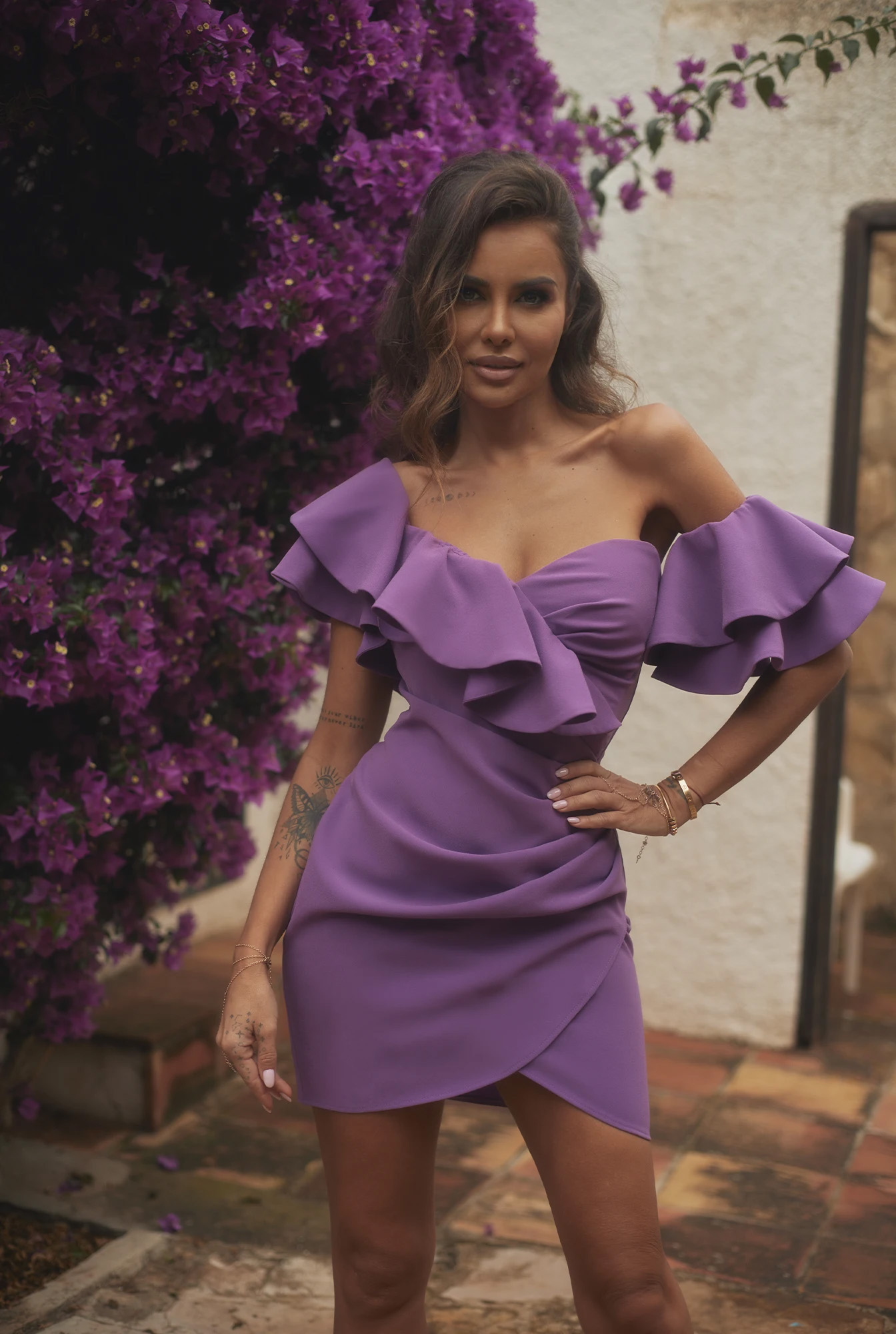 Can you have a dress for every occasion? Discover versatile models of elegant dresses
Have you ever found yourself in a situation where you bought a dress for a wedding, birthday, or a corporate event? You promised yourself that you would wear it many times, so you were willing to pay more. But then it ended up deep in your closet and never saw the light of day again. If you want to find timeless, fashionable designs that you can wear many times and still be delighted, explore our suggestions.
Dress for a wedding, communion, date, birthday, holidays, New Year's Eve, or everyday. Is it possible to find the perfect dress for every occasion? Certainly, it's not an easy task. To make your search easier and shorter, we have prepared proposals for creations that are suitable for many occasions.
The little black dress, the classic of classics
The little black dress in the world of fashion is huge. It has always played an important role in the history of fashion. This is a creation that every one of us should have in our wardrobe. And from experience, we know it can save the day in many situations. It is often compared to red creations. Unfortunately, it's hard to agree that a red dress goes with everything. It's incredibly sexy and striking, so we recommend wearing it on appropriate occasions.
The advantage of the black dress is that it is incredibly elegant dress and, at the same time, perfect for casual styling. The vast number of its variations allows every woman to adjust its cut to her needs. Sancha, Antonia, Randi... are just a few elegant dresses for every occasion. Each of them is unique in its way and tells a different story. Antonia is an extremely girlish and sensual creation. Sancha is a visit-worthy midi classic, and Randi is a modern little black dress in the form of a blazer. Each of them is so refined yet casual that it's suitable for various festive events.
Regardless of the event you are attending, you can confidently choose a black creation that suits your style and personality. We assure you that you will take it out of the closet more than once to create a stylish look. Also, make sure not to let too much monotony creep in. Each time, you can wear the creation in different ways, using the right accessories. Change handbags, shoes, jewelry, and style the little black dress in a thousand ways.
Women's dresses for every occasion - choose ruffles
Both an elegant dress and one for more spontaneous outings should have ruffles. This stylish detail works equally well in maxi, midi, and mini creations. You can wear them in various ways. Ruffles at the neckline, ruffles on the sleeves, or ruffles at the waist. With their help, you can emphasize the greatest assets of your silhouette and draw attention to the most important elements.
It's worth noting that a dress with ruffles is very versatile, and its final character depends mainly on the accessories. Light sneakers and a tote bag allow you to create outfits for less formal occasions, while high heels and a small, elegant bag are the recipe for a party look.
Knee-length dresses
The length of the dress matters too. Midi creations are the best length for any season and occasion. Whether it's summer, autumn, or winter... an elegant knee-length dress is the right choice. If you're going to a church ceremony or a business meeting, the dress shouldn't be too short. At this moment, the midi creation comes to the rescue, and like no other, it will highlight your beauty and feminine qualities. In the midi length, you'll find stylish women's dresses for every occasion. You don't have to look far; just look at our model Comet to see that midi is enchanting. A stylish dress made of high-quality materials that you won't be ashamed to wear to a wedding, a date, or a baptism. The elegant cut and delicate material should be in every woman's wardrobe for ordinary and special occasions.
An elegant dress tailored to you
Whether you choose a short elegant dress or opt for something more expressive, it must resonate with your aesthetics. Perhaps ruffle dresses give you chills, and you prefer simple and classic cuts. It's important to have a wardrobe piece that allows you to be your best, whether you have a rich collection of dresses or not. The ecological trend encourages us to save shelf space and rid ourselves of consumerism. However, if you need more dresses, give them a second life, and don't condemn them to hang in the closet forever. Maybe someone is waiting for your unique creation that you won't wear anymore.